Fiction Sneak Peek: April 13, 2019 issue
---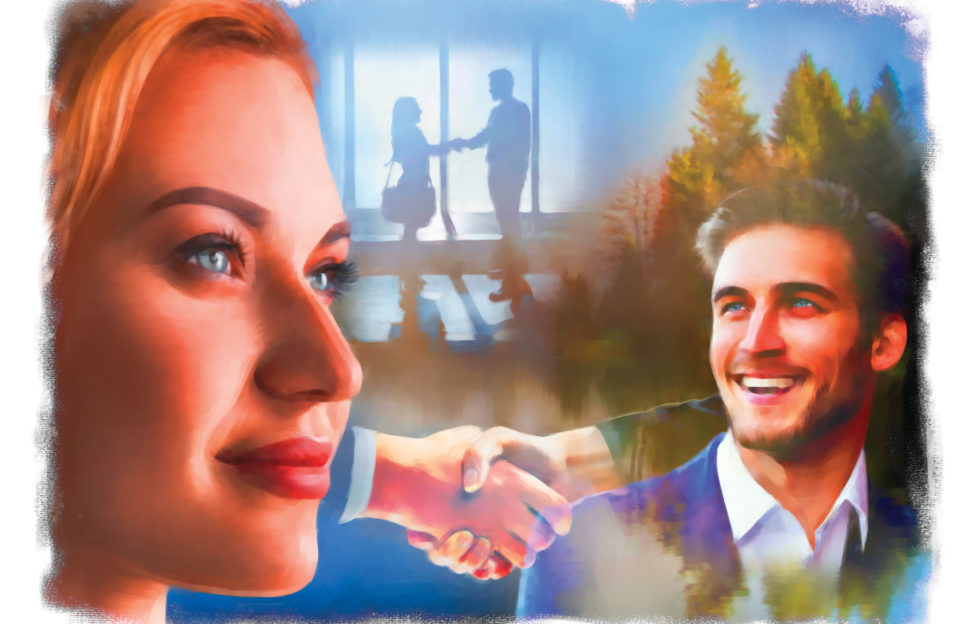 Illustration: Kirk Houston
Join me for our weekly sneak peek at the stories in our latest issue!
Do you like this illustration? It's for our opening story, A Long Weekend In Helsinki by Annie Harris. When we commissioned Kirk Houston, we asked him to be creative with our basic idea, and this is the result. It works really well, doesn't it? The story was inspired by Annie's own visit to the city last year.
Real life inspired Helen Yendall's A Dress For The Occasion, too, as she explains at the end of the story – and as our Writer of the Week. Weddings are in the air, that's all I'm saying.
I wonder what inspired Jan Snook's The Fateful Fete? A new couple are organising the annual village event, but something's not right….
A story set in Italy next, by Stefania Hartley, who captures these settings so well. The Stolen Pisces is rich in atmosphere, and emotion, and intrigUe – who has stolen the marble fish, and why? It has a stunning illustration by Gerard Fay, too.
The mystery of a fractured family is at the centre of Ship To Shore by Em Barnard, again illustrated by Gerard Fay.
This next story makes me giggle every time I read it, when it first came in from Christine Bryant and as it's progressed through our production process. It's Extreme Makeover, illustrated by Jim Dewar. It's clever, and you'll love Susie, and I hope it makes you giggle, too.
In Camp Out by Teresa Ashby Eric's desperate to have a sleep-out with best pal Charlie. Now they just have to persuade their parents….Cutely illustrated by Mandy Dixon.
Series
In Say It With Flowers by Jan Snook volunteering is a case of "seemed like a good idea at the time."
Brady's been found, but why did he run away? That's Riverside, our unmissable soap by Glenda Young.
Serials
We've a luscious new story beginning this week, by Lydia Jones. It's Shades Of Tuscany and its beautiful setting will put you in the mood for sunshine and summer! Illustrated by Mandy Dixon.
More stunning artwork by Sailesh Thakrar accompanies Oilskins and Oil Paint by Val Bonsall. This week, Ned returns to the village in sad circumstances.