Fiction Sneak Peek: April 20, 2019 issue
---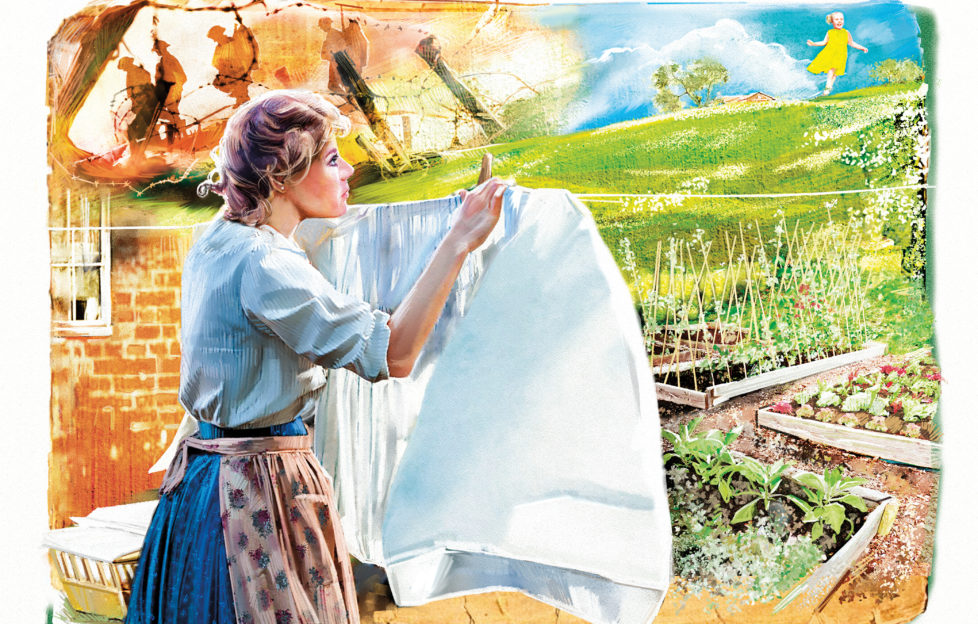 Illustration by Sailesh Thakrar.
It's Sneak Peek time with Fiction Ed Shirley.
Who's the little girl in the yellow dress? In "I'll Be A Sunbeam", Maria has to know. Francesca Capaldi's World War I story opens this week's issue.
Maureen and Jean are off to "The Hen Party" in a fun story by Eirin Thompson, featuring two of our favourite ladies. Ruth Blair illustrates.
Next comes one of our special Easter stories, "Smile From A Stranger" by Andrea Kaye, a poignant tale of loss set in Jerusalem.
"Kissing Mr Toad" by Teresa Ashby brings a change of mood. The toad in question came with the house – but what happens when Shona gets rid of him?
"Going To The Chapel" by Susan Blackburn is about character, and calling, and crushes! Illustration by David Young.
"A Morning At The Memorial" marks ANZAC Day, April 25. Rosie Banks, a New Zealand writer, submitted this one.
"I attended the dawn service in question," she said. "And I was so moved by it I simply had to try to capture it in text."
Jim Dewar illustrates.
"A Little Help From Vincent" is by Annie Harris, another of the stories she wrote to match a Jim Dewar illustration we sent her for inspiration (rather than us illustrating a story after it's written). This tale of a broken heart is set in Amsterdam.
Serials
In "Shades Of Tuscany" by Lydia Jones, Freya knows she has to warn Antonio about Guido's plans. Illustration: Mandy Dixon.
"Oilskins And Oil Paint" by Val Bonsall reaches its conclusion in this issue. Everything is different after the war. And yet, somehow, everything is so much the same…
Sailesh Thakrar created the most beautiful artwork for this serial. We've made Sailesh our Illustrator Of The Week so that you can read more about him, and a lovely reader's email for him.
Series
A simple wedding, that's all Jennifer wants. However things are rarely that easy. That's "Say It With Flowers" by Jan Snook.
Beryl has caught Graeme stealing her bag. But now what? You can't miss Riverside, our exclusive and compelling soap by Glenda Young.