Fiction Sneak Peek: May 11, 2019 issue
---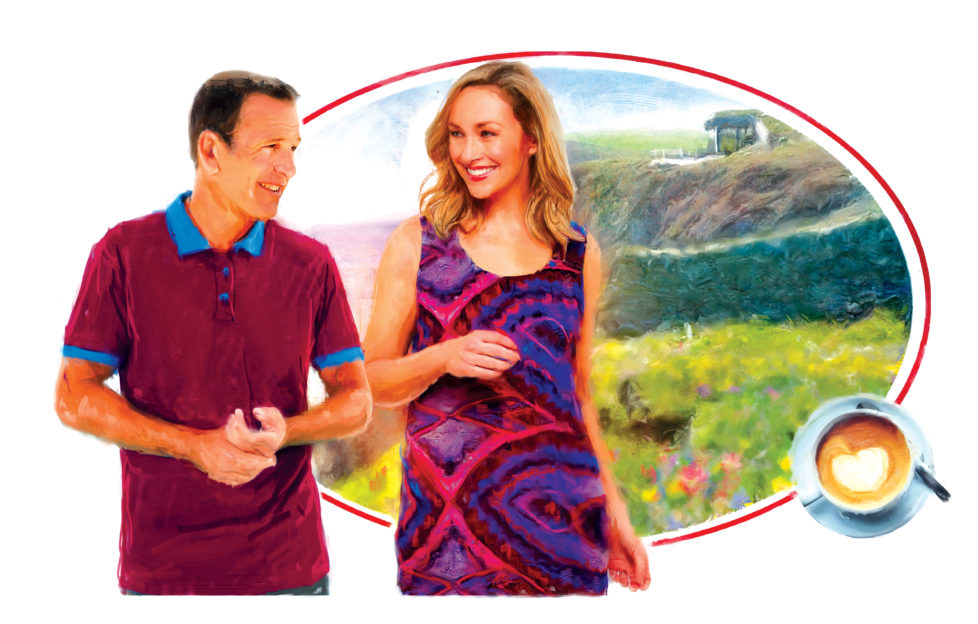 Illustration by Martin Baines
Join Fiction Ed Shirley for the sneak peek at the fiction content in this week's issue.
This week's issue opens with "A Little Me-Time" by Anne Stenhouse, where Rosy learns that sometimes you can be too close to a problem to see the resolution. Serial writer Anne doesn't write many short stories, for us, but when she does . . .
A real tear-jerker comes next; that's been the reaction of everyone in the "Friend" team who's read this one. Gulp. It's "Message From A Stranger" by Cilla Moss, about a series of heartfelt texts. Illustration by Kirk Houston.
We change up the mood with "Some Light Reading" by Eirin Thompson. Lilith picks up her library books – except that they're not hers. Hmm, who would read a set of books like these? Illustration by Jim Dewar.
Aargh, it's that football again, right in the middle of his flowerbed. Jeff's at the end of his tether in "Project Garden" by Nina Wagle.
In "The Fairy Grotto" by Patsy Collins Aurora finds a wishing well can still work a mysterious magic.
"At The End Of The Tunnel" by Dawn Knox was inspired by events in her own life, as she tells us as our Writer of the Week. Illustrated by David Young.
"The Wedding Saboteur" by Stefania Hartley takes us on another visit to the Villa Lingualarga and the lovely Don Pericle, who always has the answer to whatever his guests' problem might be. Illustration: Helen Welsh.
Series
In "Say It With Flowers" by Jan Snook, Doreen's proposing a club newsletter. That's a good idea – isn't it?
Ruby's got a trick up her sleeve to get her warring aunts talking again. Keep your fingers crossed as you read Riverside, our exclusive weekly soap by Glenda Young.
Serials
It's part 2 of Katie Ashmore's latest, "Generation To Generation". And across the generations, there are distinct parallels between Joanne and Edith. Illustration by Sailesh Thakrar.
Is Nancy any closer to finding the house in the painting? Maybe not, but she's certainly getting closer to Andrew in the latest at "The Birnam Bureau" by Joyce Begg, illustrated by Ruth Blair.