Fiction Ed's Book Review: The Beekeeper Of Aleppo
---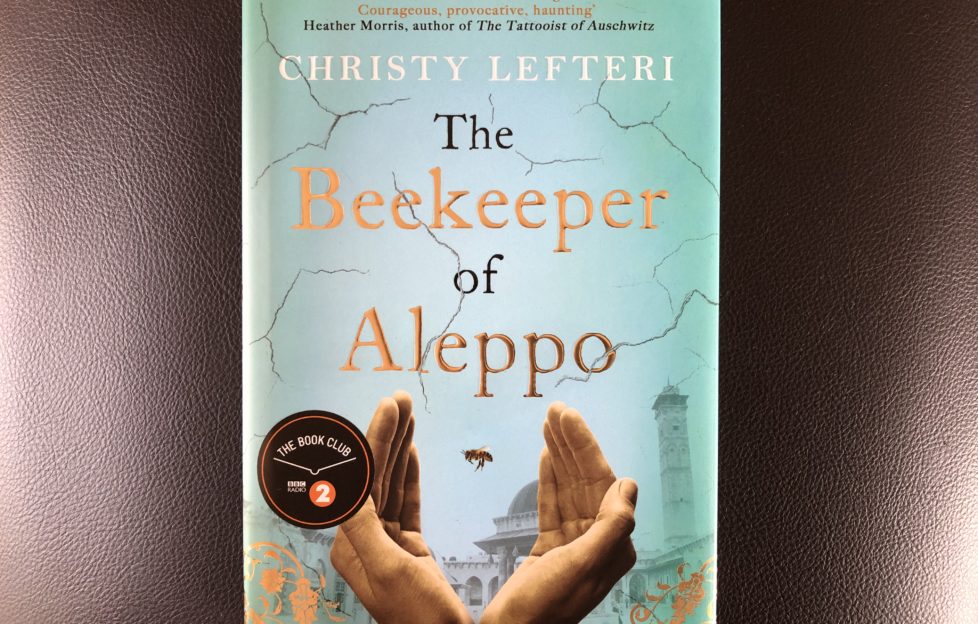 Photo: Shirley Blair
Aleppo. It's a name from the news headlines. An ancient city at the heart of the civil war in Syria. Images of its destruction echo those of Pompeii.
This book, The Beekeeper Of Aleppo by Christy Lefteri, takes the reader into the heart of the city as the murderous regime tightens its grip.
Nuri Ibrahim is a commercial beekeeper with his close-as-a-brother cousin Mustafa. They live a simple but happy life.
But the war is creeping ever closer. They hang on in hope, but eventually in desperation realise they have to leave.
Mustafa goes first. Having sent his wife and son to safety, it is only the absolute destruction of his bees that compels him to follow via the refugee route.
That leaves Nuri, whose wife Afra refuses to leave until a bomb strike kills their young son Sami, and blinds her.
They, too, take the refugee route, paying smugglers to get them from Syria to Turkey, and from there across the sea to Greece, and finally to England.
That makes it all sound like a comfortable European tour. But author Lefteri, who spent time working in a refugee camp in Athens, knows and shows that the reality is far different.
Horrors
After the horrors of the many legs of their journey, and having reached the relative safety of Athens, Nuri and Afra must still fear for their lives.
Only when they reach England, where they're placed in an unsavoury south coast B&B, with Nuri now suffering PTSD and the rigorous asylum process still to be negotiated, do we feel there might be some light at the end of their tunnel.
If that all sounds grim, it's meant to. It's a story that deserves to be told honestly. But there are uplifting elements, too. The friendship of the other asylum seekers in the B&B; the rushed kindness of Nuri's caseworker; email contact with Mustafa, now settled in England — these are what keep Nuri spiritually afloat and his sanity intact.
This is a rewarding book about friendship and the human spirit. It's informative, sobering —and eye-opening.
The Beekeeper Of Aleppo by Christy Lefteri is out now in Zaffre hardback and ebook, £12.99.
Click here for more "Friend" book reviews.