Writing Prompt Story Starter: Delft Tile
---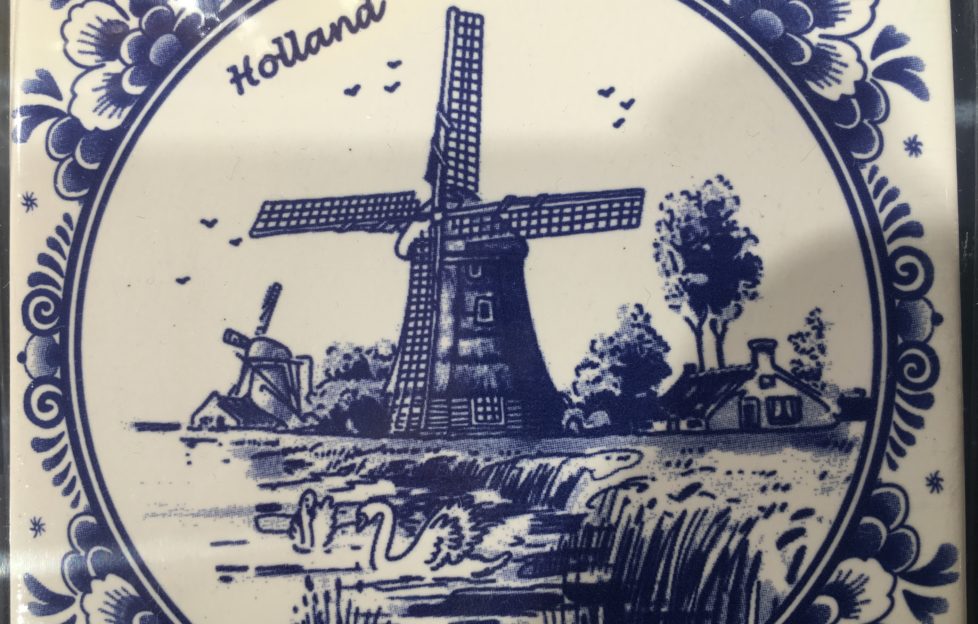 Fiction Ed Shirley has raided her files for this week's Writing Prompt Story Starter image of a Delft tile…
I've been tidying out my computer file of digital photographs. Along the way I found a good one for this week's Writing Prompt Story Starter, but it's amazing what else was in there.
Lots and lots of shots of the River Tay in every kind of weather — and lots and lots of shots of it in the same weather, so that they all look the same!  It's easy to see I don't have to pay for prints. Remember those days?
Lots of shots from city breaks, many of them showing Mr Fiction Ed pulling dopey faces. I'll not inflict them on you . . .
Shots of hotel welcome packs, bathrooms and refreshments stations, so that we can remember next time whether we got a kettle or a Nespresso machine;  or robes, slippers and Luxe products; or a shower gel dispenser on the wall.
Some are scenes that caught my eye, and window displays, and skylines, and train platforms . . .
I've got a huge number of pics taken on sunshine holidays, of sun-baked villas and exotic Mediterranean gardens, or clouds over the mountains, or waves rolling to shore; hire cars year by year; beers at the beach, sent back to taunt friends in February.
Story Starters
A good proportion of my photographs have been taken as Story Starters. Some have been discarded, some decided against but not yet deleted, and some just waiting their turn, like today's!
Obviously it's a Delft tile showing a traditional Dutch windmill. Is the windmill the story, or the tile?
As a bonus, I'm going to add another pic at the foot, of typical Dutch gable houses. These ones are actually a fridge magnet and chocolates, photographed in a souvenir shop.
Are fridge magnets the story?
It's a reminder to sometimes think beyond our own shores for a different setting for your story. We've had a number of submissions lately taking that approach, and they make a refreshing read.
So, that's this week's Writing Prompt Story Starter. It's over to you . . .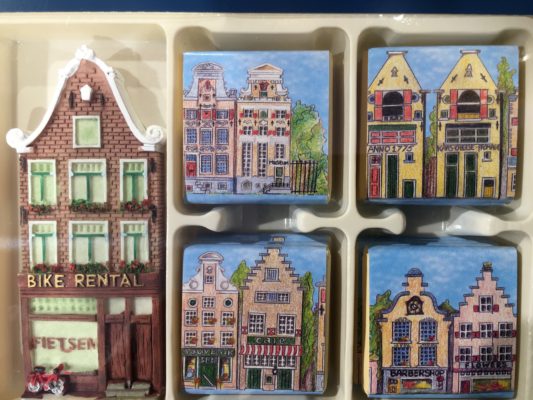 Click here for more story-starting inspiration.