Craft Preview: June 1, 2019 issue
---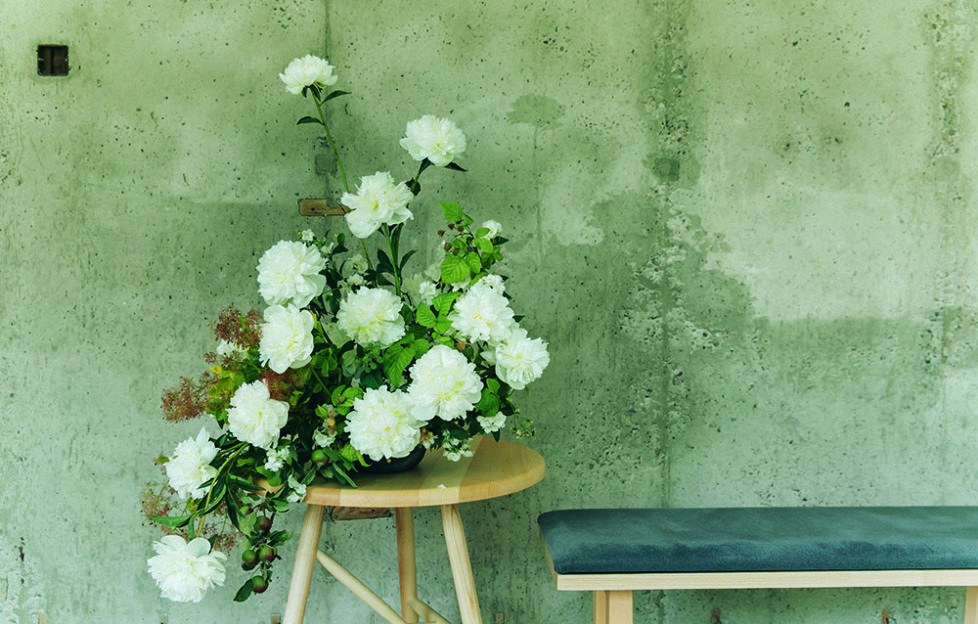 Photography by India Hobson
Have you been inspired by the stunning floral arrangements on show at the Chelsea Flower Show last week? Have you ever wanted to have a go, but were not sure where to start?
We have the perfect seasonal design for you. Featuring peonies, mock orange, raspberry leaves, smoke bush, white currants and crab apple branches, this arrangement showcases the blooms in a natural way.
You don't need much in the way of equipment — just the standard tools, some chicken wire, florist's tape and a low ceramic vase.
We take you through the stages of building up your arrangement in easy-to-follow steps. Finally, author Anna Potter includes some information on the origins of the peony in Greek mythology.
If this arrangement inspires you, you can find more in the book, "The Flower Fix: Modern Arrangements for a Daily Dose of Nature" by Anna Potter, published by White Lion Publishing, RRP £20.
Looking for a new project? Then why not take a look at our knitting and craft pages?