Writing Prompt Story Starter: Faded Grandeur
---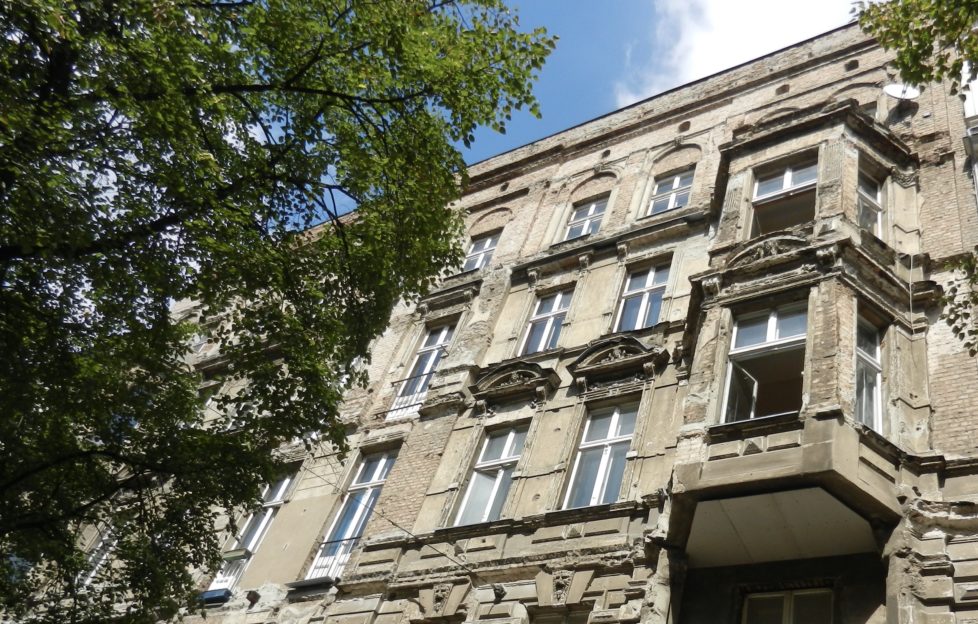 Photo: Shirley Blair
Will Fiction Ed Shirley's latest Writing Prompt Story Starter inspire your next short story?
Faded grandeur. That's the expression that comes to mind every time I look at this photograph.
I took it some years ago in Berlin, in a street that lay in the East sector of the city before the wall came down. It's been a very fine building, and I can imagine that the apartments inside were spacious, elegant, perhaps ornate with cornices and mouldings.
What kind of families lived here? When exactly did the grandeur start to fade?
If you look closely, you can see the brickwork behind the smooth facade . . . and I wonder if that gives us one story starter theme: what lies beneath, the truth behind the facade.
Look more closely still and you might just spot the satellite dish up there on the right. That's a surprise! The block doesn't look occupied, and yet . . .
So we've a second theme, along the lines of appearances being deceptive, perhaps?
Fast-forward through a process of gentrification, and we have another story again. A clash of cultures?
East Berlin
Let's go back to where this building is. East Berlin. East Berlin. That's another story starter right there, isn't it? Such a rich location and era for some really fascinating, emotional and nail-biting stories.
Think about what life was like in the divided city, both when the barrier was new, and once both sides had lived with it for years. It's hard to imagine that it ever became a part of normal life, barely noticed any more.
Think about the city as the wall was being constructed — or as the first coils of barbed wire were being rolled into place. Imagine the sense of disbelief as friends and family were separated.
Once you've got your characters and their story, you might well find they transplant themselves somewhere else entirely.
Maybe you'll get more than one story out of this . . . We'll see!
Looking for more inspiration? Check out some of our other story starters here.