From Our Archives: Exercise, 1905-style
---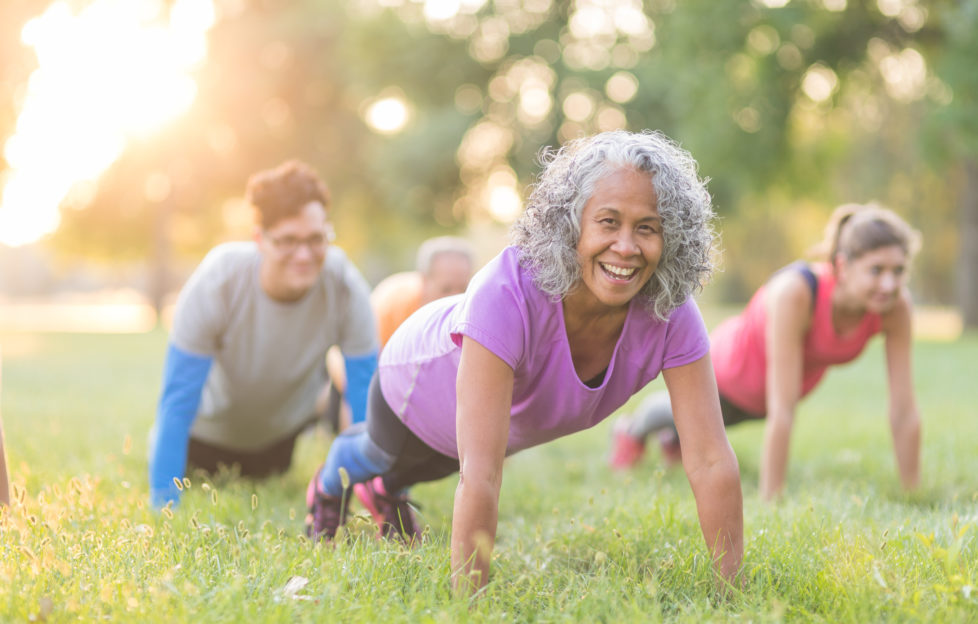 Working life today — especially for those of us in offices — seems to involve long stretches at a desk, tapping away at a keyboard.
With all those sedentary hours, it's no wonder many of us feel we could do with more opportunities to move around.
I'd love to be fitter and more active. I have plenty of good intentions . . . though it helps to have a little encouragement to put them into practice.
Since I joined an exercise class, I seem to notice the subject of fitness turning up a lot more. On a recent research trip to our Archive, I came across a feature on exercises for "Friend" readers in an issue from 1905. Take a look below:
Exercise, 1905-style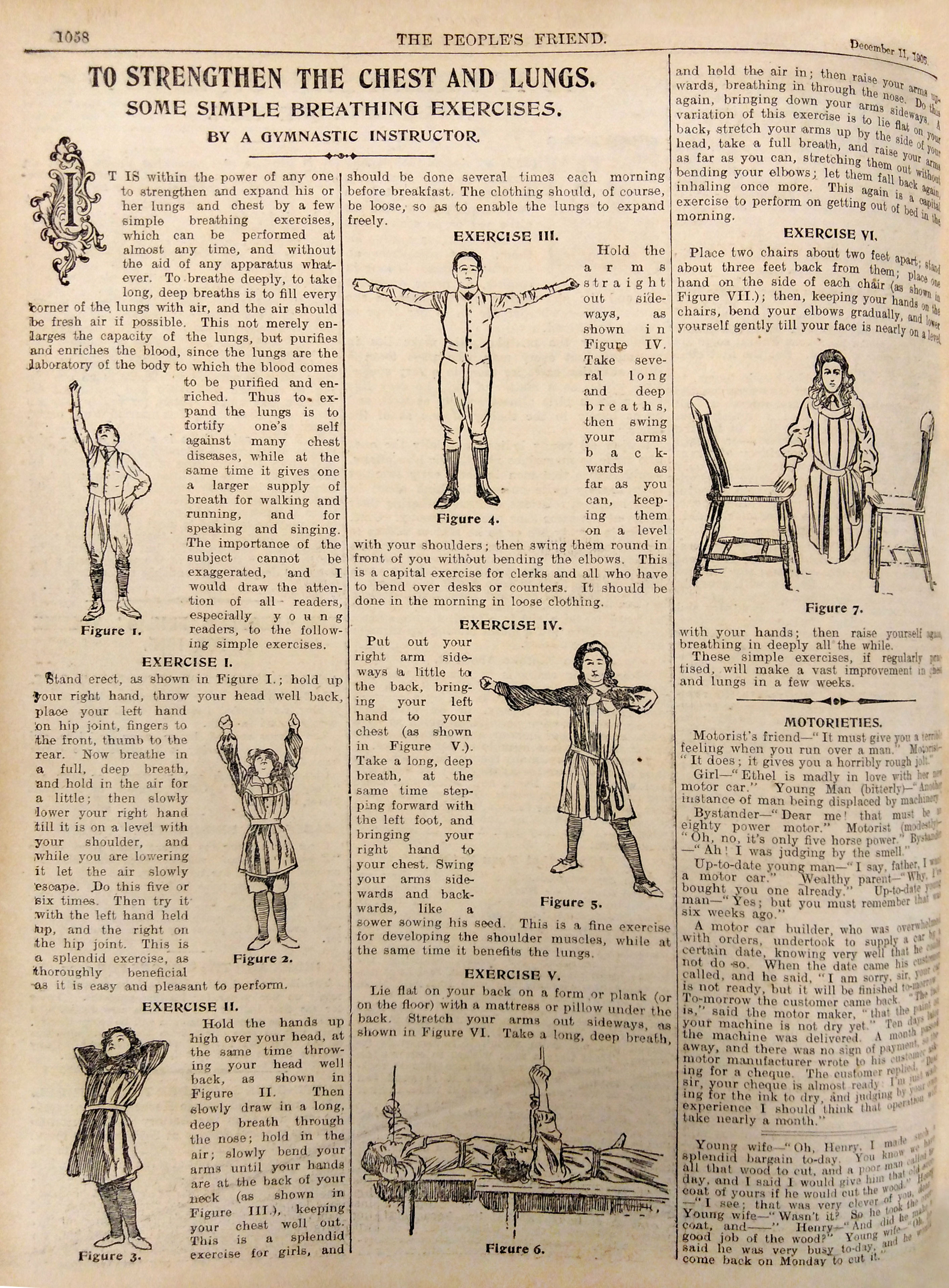 Aren't they delightful?
The Expert's View
I asked modern day fitness trainer and Pilates instructor Susie Black what she thought.
"These exercises are fascinating, especially their similarity to the recommendations for exercising with COPD today," Susie said. "They really expose the prevalence of life-threatening lung conditions, and their effect on daily living at the turn of the century.
"The most familiar to us would be the modified push up on the chair. It's such a great move. However, I wonder if the writer has much idea about the biomechanics involved, or the potential for some truly appalling technique."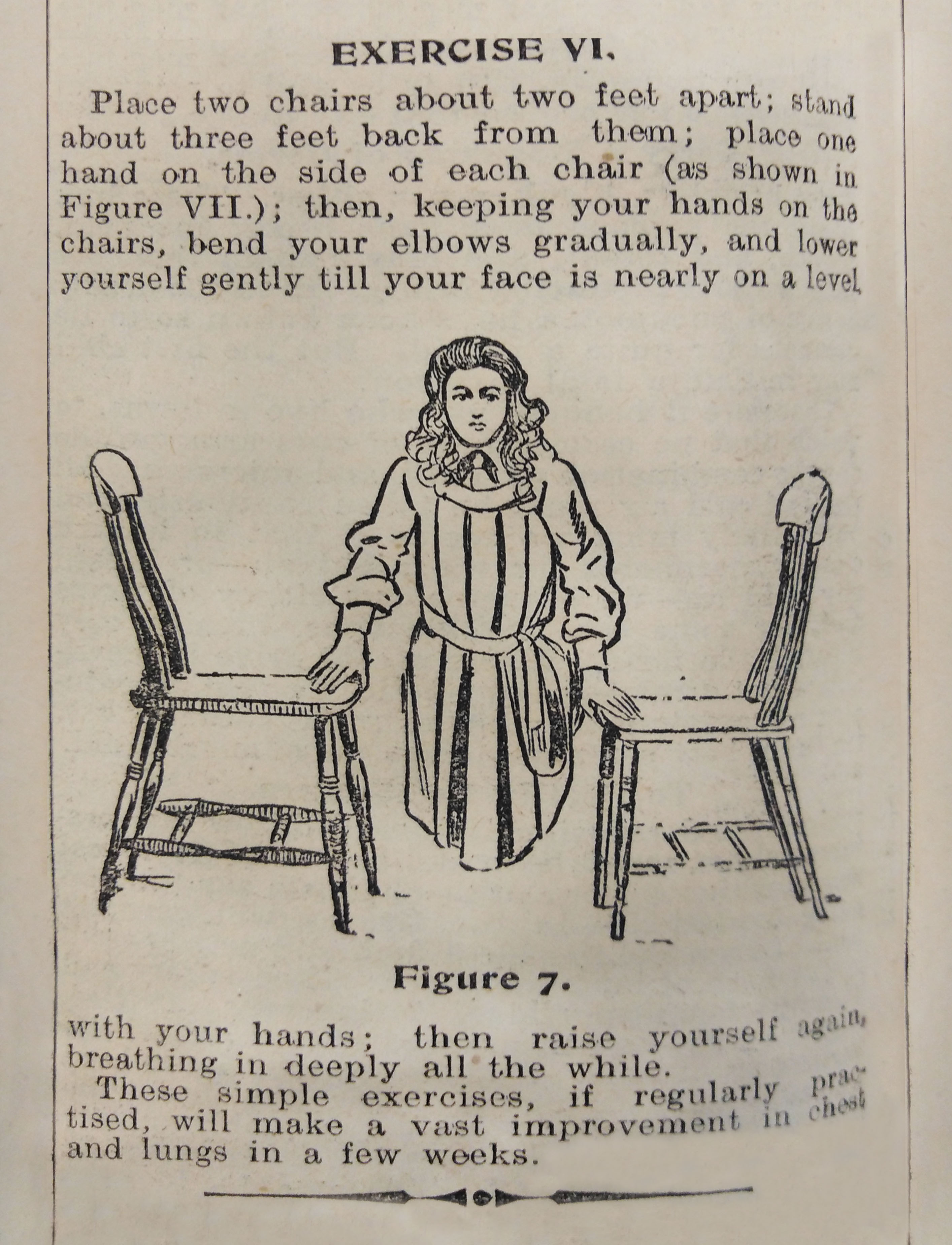 (Don't try this one at home, readers!)
"What's most interesting, though," Susie continued, "is the mildness of the exercises. When you consider the extremely physical jobs that were common at that time, this article must have been aimed at the more sedentary or older reader.
"I couldn't imagine women trying these moves after a day at the jute factory!"
We certainly hope the exercises helped!
Don't forget, present-day readers can still enjoy our health and well-being pages in the "Friend" every week, or look at our Health pages here on the website.