The "Pass It On" Podcast Launches Today
---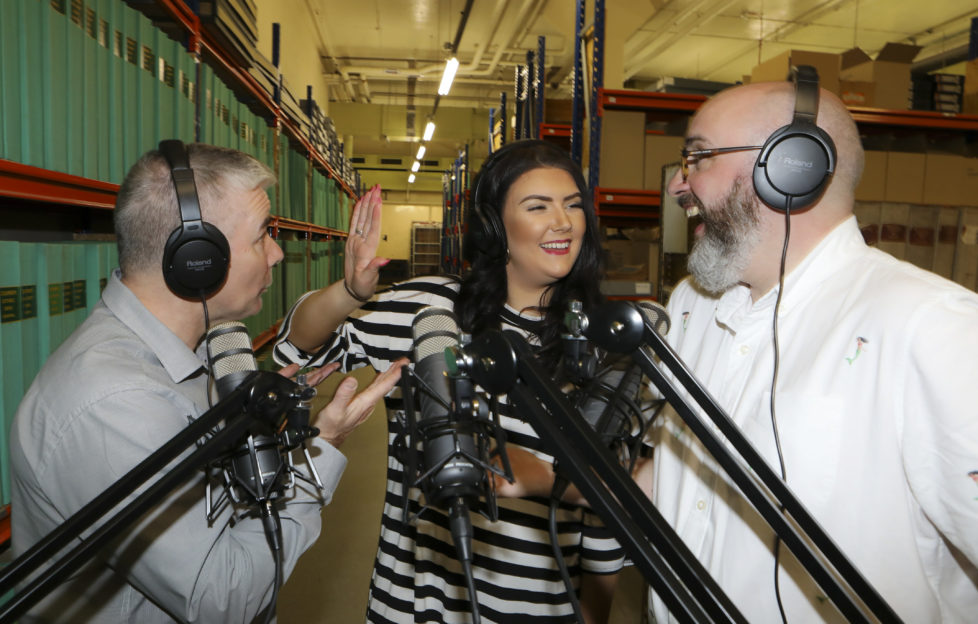 "The People's Friend" sat down with "Pass It On" author Steve Finan, host Connie Fleming, and producer Chris Phin to hear more about this exciting new project.
What inspired the podcast?
Steve: "I was once advised by Bill Anderson, then editor of 'The Sunday Post', to read every edition – and then go away and read through the archives.
"It was soon clear that every week's 'Post' was full of little nuggets you wouldn't want to miss. One of these was the 'Pass It On' tips, a series that ran from 1943 until the early 1990s.
"Basically, housewives would write in and share their "life hacks". I collected nearly 2000 of these, and we published 'Pass It On: Household Tips From The 1950s' The book was very popular, and very successful, and the podcast is an extension of that."
What format does "Pass It On" take?
Steve: "Every episode, the three of us take a few tips from the archive and talk about them – will they work, are they worth the effort, are they ethical? What do they say about attitudes at the time, or gender roles? Will they still work today?"
Chris: "That's why it was important to have a 'young' voice in Connie – to contrast the older way of thinking perhaps represented by Steve, and the new, more modern way of thinking."
Connie: "And so we could argue about whether the tips would work or not!"
Chris: "It is . . . mostly a genial conversation between the three of us!"
Steve: "It's a chat about social history, too. You can really see the people behind these tips; hear their voices."
Chris: "It's about that power of connection, and wondering: have we lost that breadth of knowledge that existed back then, thanks to things like advancing technology?"
Connie: "I keep thinking of how tasks like dish-washing and ironing are a lot easier than it sounds like they were in the 1950s. But I'm enjoying telling Steve that some of his old tips are just crazy."
Steve: "I can certainly remember my mother and grandmother using mangles and ringers and stoneware hot water bottles. I found a tip submitted by my grandmother in the first episode, and we talk about that. There's a real emotional attachment to some of these — and it won't just be for me."
Subscribing to "Pass It On" is completely free. Find it on Apple Podcasts, Spotify, or wherever you get your podcasts.
Episodes will be available every Wednesday, or your can listen to the first few episodes below now:
Not sure about how to subscribe or listen to a podcast? See our handy guide here.