Fiction Ed's Book Review: The Honey Bus
---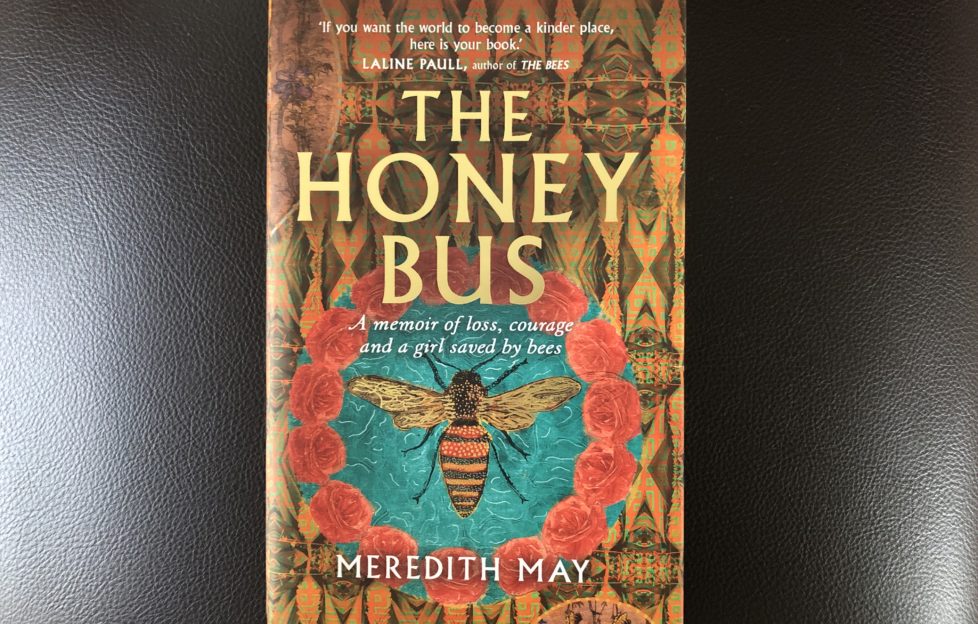 Fiction Ed Shirley is enchanted by "The Honey Bus" by Meredith May.
Bees. They're the sound of summer. They provide delicious honey. They're vital to our food supply.
This was probably the extent of my knowledge about bees before I picked up "The Honey Bus" by Meredith May. I'd been hooked by its gorgeous cover and the tagline: "A memoir of loss, courage and a girl saved by bees."
It's the story of Meredith, beginning when she's five. Her mother uproots her and her younger brother from the family home and takes them across the States to stay with their grandparents. No explanation.
And then Mom sinks into a depression, takes to her bedroom, and abandons the children to their grandparents' care.
Fortunately, Grandpa, a wonderfully warm and wise man, keeps bees — and encourages Meredith to become his shadow, helping with them and learning about them.
And as he teaches her about the community of the hive, the different bees and their roles, their dances, so she learns about life.
Layers
This book has many layers. There's Meredith's story, of course, and I had to keep reminding myself that this isn't fiction.
There's her mother's story, hinted at throughout as we wonder why she's so damaged — a question that becomes more acute as Meredith goes back to visit her blameless father.
And, of course, there's the bees' story. I found myself just as distraught when a disaster befell the hive as when Meredith's mother inflicted yet another cruelty on her offspring.
Grandpa is the perfect balance to this: always there for Meredith, always knowing the right thing to say and do.
This is a satisfying book on all those levels, but in others, too.
For one thing it's original. It's such a change from the glut of up lit/unreliable narrator/family secret fodder circulating at the moment.
Beautifully descriptively written; it's the perfect book to read in summer with a gentle buzzing all around you.
I don't think I'll ever look at bees the same way again. They're enchanting – as is this book.
"The Honey Bus" by Meredith May is out now in HQ hardback, ebook and audio book.