Children's Hospice Week: Greenfingers Charity
---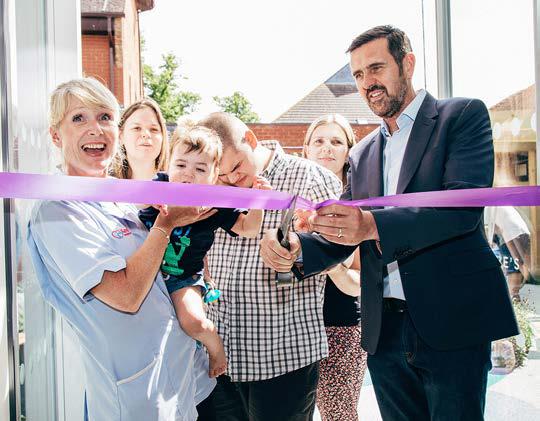 This week is Children's Hospice Week. This is the only time of the year specifically dedicated to raising awareness and funds for children's hospice and palliative care services in the UK.
It's a cause close to our hearts here in "The People's Friend" offices.
That's why our 2018 Hand Of Friendship campaign saw us partner with Greenfingers Charity. The organisation creates beautiful yet practical gardens where children with life-limiting or life-threatening conditions can play, relax and spend time with their loved ones.
Linda Petrons tells us more about this wonderful organisation's work.
"These gardens make a huge difference to the children and families involved," Linda Petrons of Greenfingers says.
"These gardens are where many families create precious moments and unforgettable memories, in a protective yet inspiring outdoor environment."
Enormously Beneficial
Linda explains that spending time outdoors can be enormously beneficial to children who require hospice care.
"Children with life-limiting conditions can find it difficult to spend time outside, as they need to be near medical care.
"A safe outdoor environment at their hospice means these children can enjoy outdoor experiences most take for granted.
"When I visit a hospice with a Greenfingers' garden, I'm always struck by how much children enjoy being outside.
"Sometimes I'll spot a child coming into a garden after a stressful morning  and I can actually see them relax."
Creating The Gardens
To date, Greenfingers Charity has designed and built 54 gardens in hospices across the UK.
The organisation works closely with each hospice to ensure their new garden will fulfil the needs of children and families.
"A hospice might request a garden with specially adapted playground equipment such as a wheelchair-friendly roundabout," Linda says. "Or they might ask for a woodland garden, a pirate-themed garden or simply a tranquil space where families can reflect or simply be together."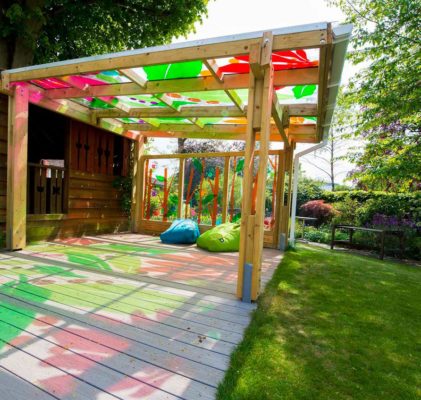 When creating a Greenfingers' garden, the designers the charity works with ensure it's accessible and appeals to all five senses.
"There are often water features in our gardens, as well as scented flowers, plants that are perfect for touching and sensitive lighting, which also helps to promote peacefulness.
"However, it's often the simplest of things that really make a difference."
The "Hand Of Friendship" campaign has so far raised more than £16,000 for Greenfingers Charity — and donations are still coming in.
For more information, or to donate to the charity, visit their website.
Click here for more information on our Hand Of Friendship campaign.