Book Review: The Librarian Of Auschwitz
---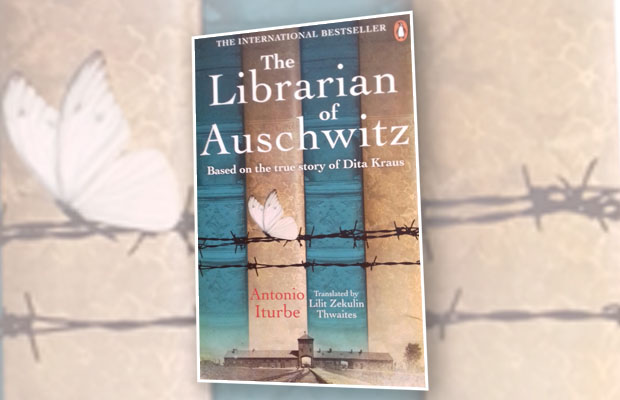 Holocaust survivor and forgiveness advocate Eva Kor was an inspiring figure.
Although she and her twin sister, Miriam, endured terrible suffering under Josef Mengele during their time in Auschwitz, she made the choice to forgive.
"Getting even has never healed a single person," she said. "Forgiveness is not so much for the perpetrator, as for the victim."
I first saw Eva on TV during the 2015 trial of former SS Officer Oskar Groening, who was known as "the Bookkeeper of Auschwitz".
But this story is about another "book keeper" — "The Librarian Of Auschwitz".
This novel by Antonio Iturbe is based on the true story of Dita Kraus.
Like Eva, Dita was just a young girl when war broke out. She and her parents were transported firstly to the Terezin ghetto in Prague, then to the camp at Auschwitz.
Once there, she is invited by Jewish leader Freddy Hirsch to become the keeper of the books in Block 31, the children's block.
The children there are secretly taught using eight books which have been smuggled in. Although some stories are told by "living books" — people who tell stories from memory, and who can also be "borrowed" — Dita looks after the physical books, keeping them hidden and cared for, putting herself in terrible danger.
When Mengele himself tells Dita he has his eye on her, can survival be possible? And why are some families allowed to survive when so many others are not?
Books represented freedom and hope
Nazis burned books because they knew they had power.
For those they imprisoned, books represented freedom, and hope.
Reading "The Librarian Of Auschwitz" may make you feel sadness, anger, and disbelief (I had to stop reading at points), but overwhelmingly it's about hope, courage, and the importance of the written word. All values which readers of the "Friend" have been holding close to their hearts for 150 years.
This is a story for everyone who loves books.
For more of book reviews from the team, click here.