Knitting Preview: August 17, 2019 issue
---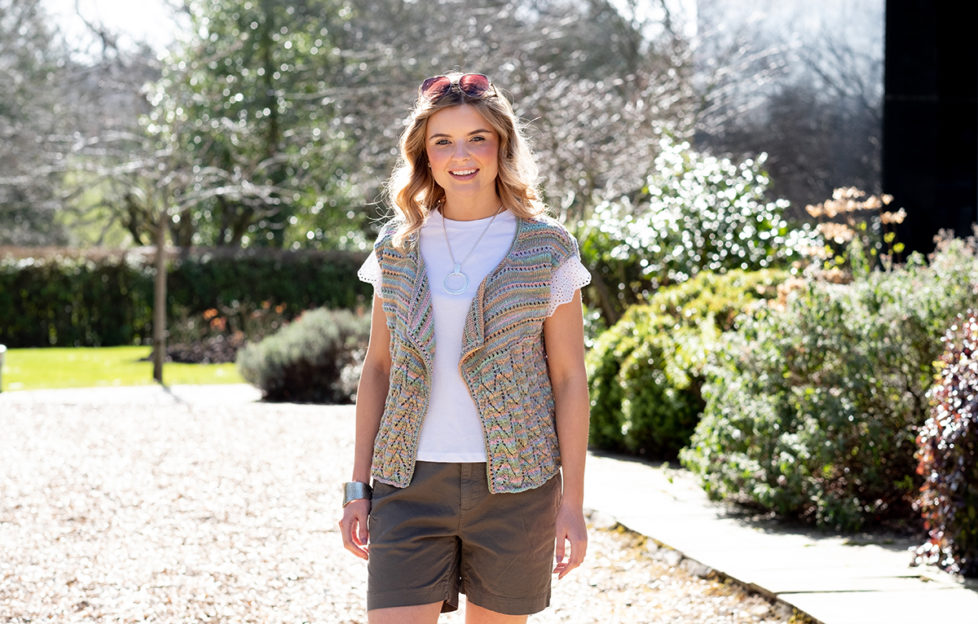 Photographs by Ally Stuart. Hair and make-up by Kat McSwein.
In this week's knitting preview, you'll see that we've kept it casual, with a lovely cardigan in a colourful yarn.
Our cardigan comes in eight sizes ranging from 81 cm (32 ins) to 117 cm (46 ins). Actual size is around 12 – 14 cm (4¾ – 5½ ins) bigger for a comfortable fit.
The garment allows the natural drape of the fronts to form the shaping.
The yarn is Rico Design Creative Cotton Colour Coated Aran in Pastel Mix (003) which is a mix of soft blues, pinks and greens to create a spray-paint effect.
The flat ribbon yarn is a mix of cotton and acrylic, which will be gentle on the skin and perfect for anyone who cannot wear wool or fluffier yarns.
You can find out more about it and order direct from www.myyarnery.co.uk.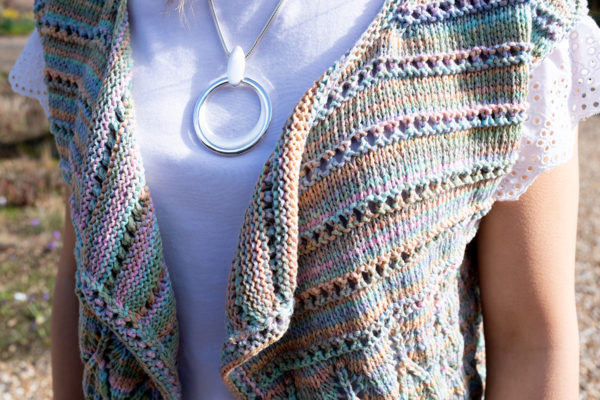 We have graded this as an intermediate design, as you do need to be comfortable working lace and eyelet stitches.
If you are not sure, try working the 14-row lace pattern a few times until you are confident.
This will knit up quickly. Start now and you will have it finished very soon.
We hope this knitting preview has encouraged you to pick up our August 17, 2019 issue. 
Remember, if you subscribe to "The People's Friend" today, not only will you get your first 13 issues for only £14, you'll also received a Heyland & Whittle "Portrait Of A Fragrant Lady" Soap Trilogy absolutely free!
For knitting previews from previous issues, click the tag below. You can also find more interesting projects on our craft pages.