Family Memories On World Calligraphy Day
---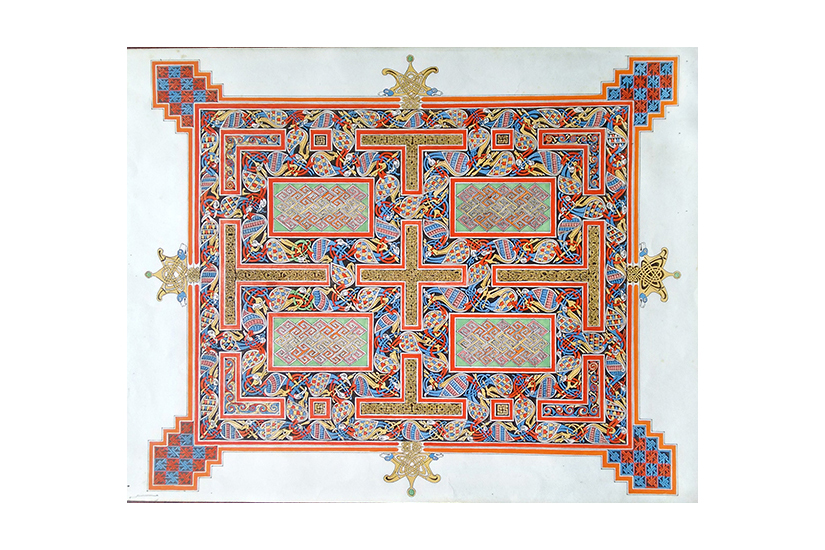 Photographs by Marion McGivern.
Today is World Calligraphy Day.
Calligraphy, the art of fine writing with pen or brush, always reminds me of my dad.
He possessed fine, copperplate handwriting — which came in handy for family and friends with wedding invitations to write. He'd taught himself the art from library books while still at school.
It remained an on/off hobby throughout his life. He doodled alphabets, borders, illuminated initials and more on scraps of paper, envelopes and even sketchbooks bought for the purpose.
I still have some of those. I still look through them now, admiring the patience and the skill with which he filled those windows of spare time.
He took up the pastime again in retirement. This time he joined an evening class, where he became the delight and the despair of his long-suffering teacher.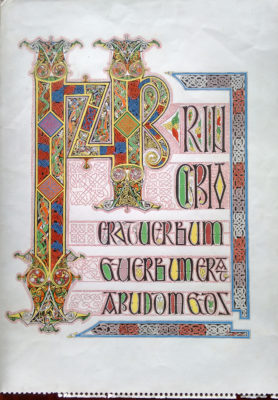 While the rest of the class toiled over their cursives and italics, my dad sat in a corner, unlit pipe clamped in place (it was before the smoking ban, but he was being considerate) embarking on a series of illuminated manuscripts.
He'd chosen one of the carpet pages from the Lindisfarne Gospels for this venture. An ambitious undertaking to say the least.
Shunning modern technical pens as "cheating", he determined he would complete the whole thing using only fine sable brushes.
The dining room was turned into his scriptorium, where he sat for hundreds of hours overall, completely absorbed in his task. A perfect example of mindfulness if ever I saw one.
If my mother objected to the requisitioning of the table for this purpose, she never said.
Finally, and only just before the class's end of year exhibition, he'd finished. His teacher marvelled at the detail, and lamented at the tobacco-coloured smudges he'd left around the margins.
He'd only made this and a couple of practice pieces for the exhibition, whereas the other students had produced many examples of their increasing abilities. It was, however, the star of the show.
He completed a few more of the pages in the years after he finished his classes. I still have them and treasure them, remembering the admiration he had for the scribes who laboured over their vellum hundreds of years before, and his own love of the art for its own sake.
Calligraphy was less a hobby and more a way of being for him.
To hear more from our team, click here to read our blog.
You can keep track of World Calligraphy Day using #WorldCalligraphyDay, or by following @manuscriptpenco on social media.