Knitting And Crochet Preview: August 31, 2019 issue
---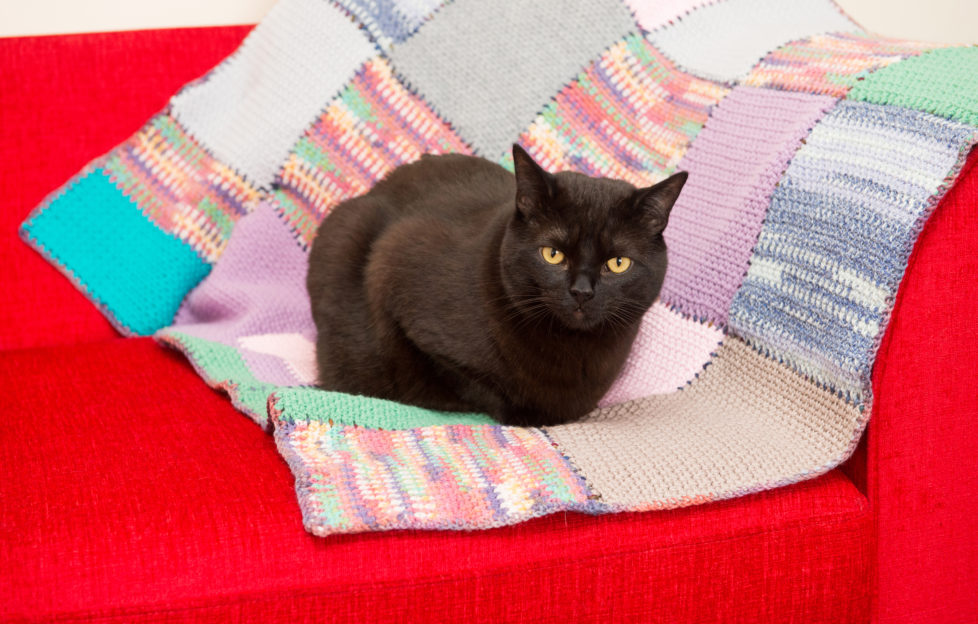 Photograph by Ally Stuart.
This week's knitting and crochet preview is another look at our Love Darg campaign!
The Love Darg is the "Friend's" annual charitable appeal, where we ask you to give a little time to create something useful for a good cause.
This year, our charity partners are Cats Protection. Read more about their great work at www.catsprotection.org.
This week, we are asking readers to create comforters and blankets. These are vital to help the cats in rescue centres feel safe and secure.
There is nothing complicated to these; they are simply squares which can be knitted or crocheted.
We suggest the number of stitches you will need, and then it is up to you whether you knit or crochet, work in DK or heavier yarns, and add textured stitches or not.
Do read the safety advice first. This has been approved by Cats Protection, and is there to ensure every donation is suitable for a cat.
When you have finished your squares, we have instructions on how to donate them.
Your donation will either be given to a cat in their care or sold in one of their shops to raise vital funds.
This is a great way to use up odds and ends of yarn and help a good cause, too.
More information on the Love Darg will be available soon. You'll be able to find it by clicking the tag below.
We hope this knitting and crochet preview has inspired you to take part in the Love Darg. Or maybe even to subscribe to "The People's Friend"! Click here for more information.