The Return Of The Great British Bake Off
---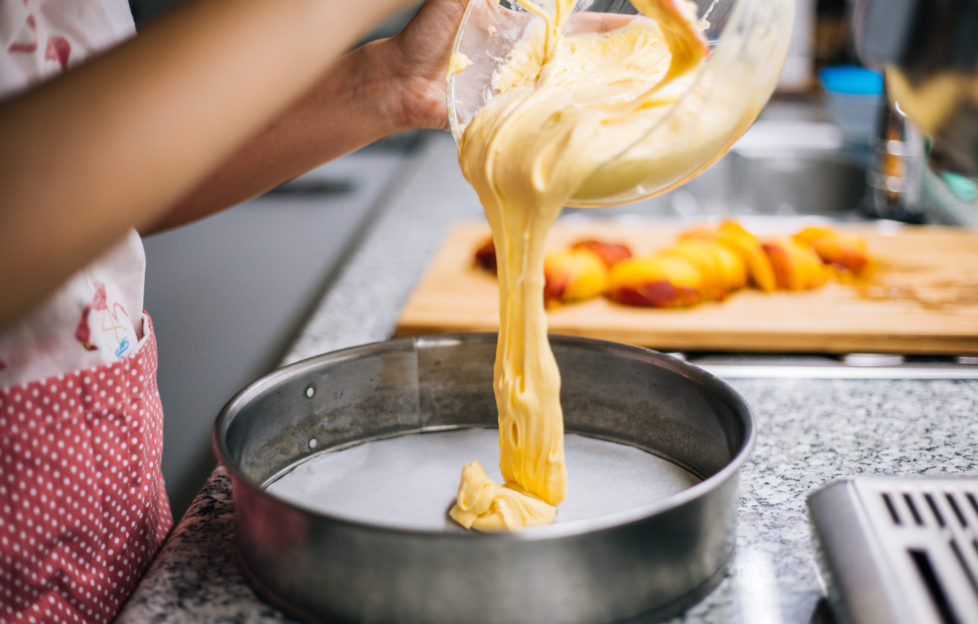 iStock.
The Great British Bake Off, the country's favourite baking show, is back on our screens at last.
It seems fitting to call the show a guilty pleasure, considering the amount of cakes involved. And, for some reason, between Scandi noir shows and re-runs of How I Met Your Mother, it has well and truly become one of mine.
It helps that I've been a fan of Sandi Toksvig since her Call My Bluff days. Alongside Noel Fielding, she brings the kind of slightly off-the-wall levity that separates this from other, similar cooking shows.
This new season started off with cake week, and the new contestants' baking skills were immediately tested to the limit.
Fans of the show will know that bakers are charged with completing a "signature" challenge, a "technical" challenge and a "showstopper" ― leaving plenty of room for mithering, mishaps and missing fingers (nearly, for Michael at least).
The prize for the most impressive slip-up, however, belonged to fresh-faced Jamie, who forgot to include eggs in his mix while attempting a birthday cake.
Ultimately it was support worker Dan who was shown the door, after the judges struggled to find much flavour in his efforts.
As is now usual for . . . basically anything on television, this decision has caused no little controversy. These tweets are just some of the more family friendly on the subject:
Dan leaving #bakeoff before Jamie is the biggest controversy since #fridgegate

— Jade Dimelow (@jade_says_stuff) August 27, 2019
Am outraged that Dan got kicked off #bakeoff was convinced it'd be Jamie

— Charlie Grabham (@Credoseek) August 27, 2019
Jamie really dodged a bullet there. #bakeoff

— Armchair Critic (@TV_Fauteuil) August 27, 2019
How on earth did Jamie survive that? #BakeOff

— Elisabeth Soffe (@elisoffe) August 27, 2019
But whether or not they agreed with the result (I didn't, as it happens!), baking fans everywhere are certainly glad to be back in the tent.
The bakes
In the first task of the evening, our new Great British Bake Off contestants took on a fruit cake.
If you're interested in pitting your wits against this tricky treat, click here for a delicious Christmas cake recipe from our Archives. It stands the test of time!
The bakers then tacked angel cake slices, before creating spectacular fantasy birthday cakes.
Their efforts were pretty impressive, but were they as impressive as this cake from "Friend" colleague Karlie? You decide!
For more recipes and baking tips, click here.