Where Do All The Books Go?
---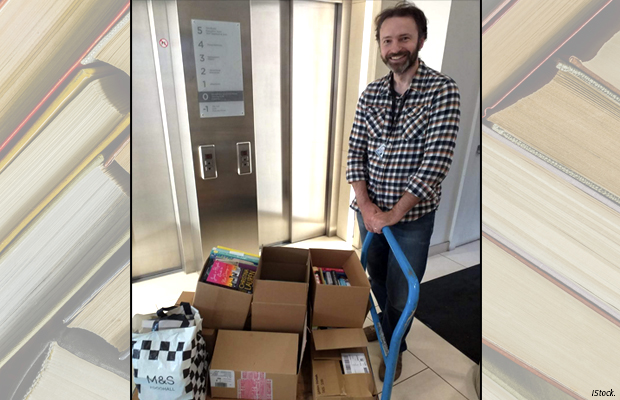 Photograph courtesy of Alex Corlett.
We've started a new feature called "Books We Love", which you'll find in Special 180 (on sale now!)
Where did it come from?
Well, alongside all the great fiction we read for the monthly book page in the magazine, we get some wonderful non-fiction books, too.
So we decided it was time to give them a bit of space of their own.
Now, in every other Special, we will round-up of some of our favourite factual releases.
It was my turn to put together the selection for Special 180. As with our other regular features, the task will go around the team each time.
It's such a joy to work with books, but in an office that receives somewhere between a half-dozen and a dozen books each day, they do stack up pretty quickly!
What do we do with them when we've covered them in the "Friend"?
Well, we do have a poke through and see if there are any we'd like to keep . . . but the majority of them are boxed up and sent off to charity.
A former colleague of ours, now retired, is kind enough to visit us once every few weeks and load up his car with boxes of books. From there, they'll go off to a local Barnardo's.
It's great that they get another life with another reader.
If you love books and you're ever in Dundee, it makes it well worth popping into the nearest branch of Barnardo's. You'll probably see some very lightly used recent releases on the shelves!
The brilliant thing is that the charity is also able to tell us how much our books have raised.
The current count is estimated to be over £16,000. Cor.
That's the result of around a decade of sending books down from all departments in DC Thomson.
Definitely something worth celebrating!
For more from Alex, read his blog here.
We also regularly write reviews of books we love here on the website.