Featuring: The Beginning Of Christmas . . .
---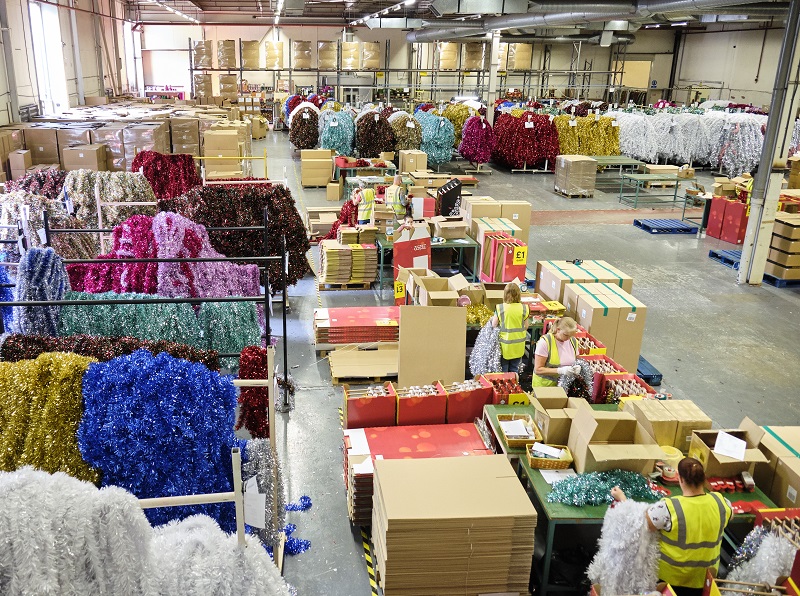 Photograph by Simon Whaley.
Just like the Fiction team, we start preparing early for Christmas.
To be fair, we were thinking about this Christmas all the way back in November 2018 . . .
It's important to get a good wodge of the features done a year in advance. But there are still a few bits and bobs that we're picking up now.
And it's definitely feeling like they're gaining momentum.
Over the last few days, we've had a few features coming in — plus some thoughts on some great interviewees for our December issues.
I'll keep them secret, though. Our best freelancers are on the case now, and trying to bag a bit of time in some busy schedules.
The PRs are calling and emailing in with thoughts of Christmas books, gifts, events and the like.
Although we're fairly well booked up, there's still plenty of small slots to fill for things like the "This Week We're Loving" page, so we're grateful for the ideas.
Tinseltown
Marion had an idea a while ago about a Welsh company that makes tinsel, so we were very excited when the piece came in from Simon Whaley.
With his usual deft style, it was a great read about what goes in this most festive of factories. We can't wait to share that with you.
Christmas CD
I had a chance to listen to this year's Christmas CD yesterday, and it sounds great.
I won't reveal too much just yet, but it's got a real timeless quality to it that we think you're going to love.
Listening to that whilst filling the gaps in our features schedule with wintry writing brought out that same tingle of excitement that Christmas always brings.
At least, until I took my headphones off and remembered it was a bright and warm September day!
Rest assured, there's plenty to look forward to in the "Friend" at the end of the year!
For more from Alex, read his blog here.