Book Review: "If Only I Could Tell You"
---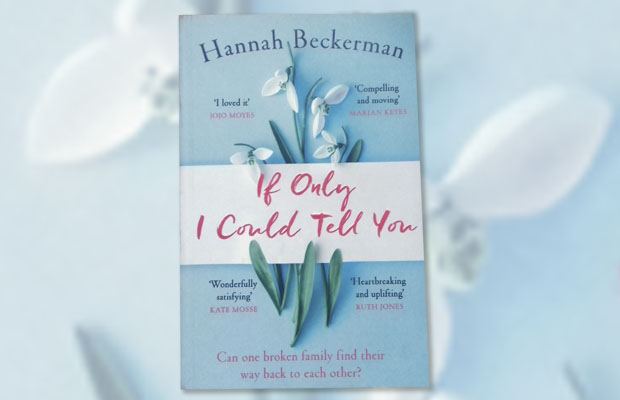 Photograph by Lucy Crichton.
In "If Only I Could Tell You", Audrey has cancer.
She has chosen to opt out of all forms of treatment, and is reconciled to the fact that time is now limited.
The only thing she wants is for her estranged daughters to make peace before she departs this life.
Audrey's daughters, Lily and Jess, haven't spoken for thirty years. They can't even be in the same room as each other – or rather, younger sister Jess can't be in the same room as Lily.
Lily doesn't know why Jess suddenly stopped talking to her all those years ago — and Audrey doesn't know, either.
What is clear is that if the sisters are to make up in time, it will have to be soon.
The key to a reconciliation
Both sisters are now mothers themselves, each with a teenage daughter. Although Mia and Phoebe know about each other, they've been kept apart; Audrey is allowed to see her granddaughters, but only if she sees them separately.
Could they hold the key to a reconciliation?
"If Only I Could Tell You" is told from the perspective of each of the three main characters, with chapters moving between Audrey, Lily and Jess. "Flashback" chapters fill in the blanks.
The reader is kept on the edge of their seat as two questions wait to be answered: what can have happened all those years ago, when Lily and Jess were children, that has resulted in this sad situation? And can it be resolved in time?
This book is difficult to put down. Revelations unfold, there are surprising twists and turns along the way, and all the while, Audrey's illness is ticking away in the background.
This is Hannah Beckerman's second book. Her first, "The Dead Wife's Handbook", is on my reading list now!
For more book reviews from the team, click here.