Hidden Figures: The Women Of NASA
---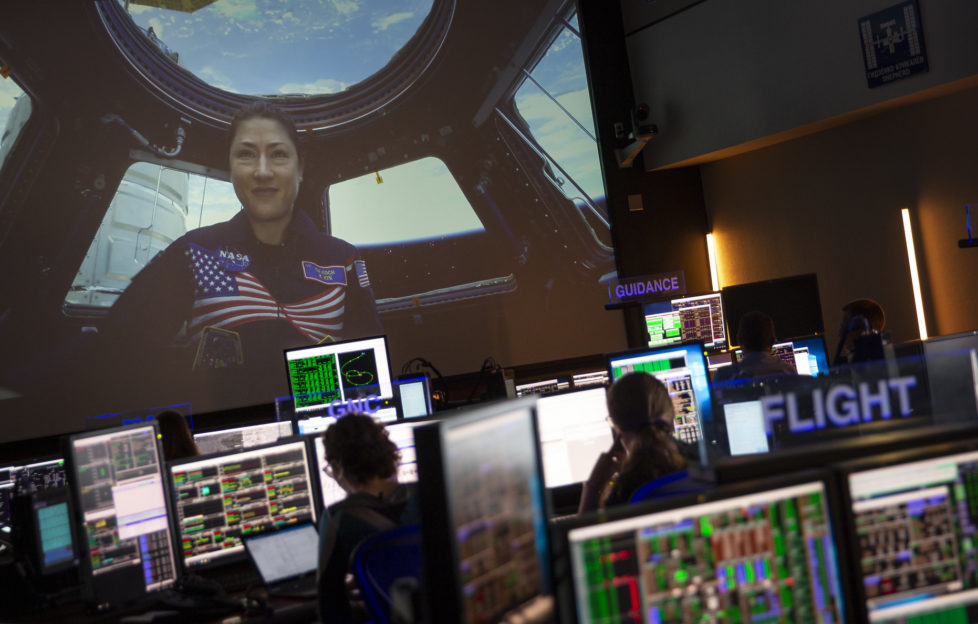 NASA astronaut Christina Koch onboard the International Space Station. Photograph by NASA.
Yesterday, NASA astronauts Christina Koch and Jessica Meir made history for the first all-female spacewalk.
To mark the occasion, we're revisiting an article Dawn Geddes wrote to commemorate the integral role women have played in space race and beyond.
This article was first published in July, 2018.
---
July 29 this year marks sixty years since Congress founded the National Aeronautics And Space Administration, known as NASA.
The agency has achieved a staggering amount within this short space of time and continually strives to make further giant leaps for mankind.
But the great contributions of the organisation's women are sometimes overlooked.
The non-fiction writer Margot Lee Shetterly has set about rectifying this by founding the Human Computer Project.
This initiative intends to honour the legacies of the women who made NASA such a success.
Here, we'll take a look back at the work of some of them.
Christine Darden
Christine Darden joined the team of "human computers" at Langley in 1967.
But she was not content with simply crunching numbers.
Instead, Christine set her sights on a different career path.
This path would lead her to become one of NASA's first female aerospace engineers.
Pearl Young
Pearl Young was the first woman to break down barriers at the NASA predecessor, NACA.
At a time when women worked in administration, she became an engineer.
She would eventually work her way up to become Chief Technical Editor.
Mary Winston Jackson
A former receptionist and bookkeeper, Mary had a passion for science.
Following two years in the computing pool, she worked on developing a 4×4-feet Supersonic Pressure Tunnel.
This led her to become the organisation's first-ever black female engineer.
Dorothy Vaughan
Dorothy Vaughan was an accomplished mathematician, and NASA's first African-American manager.
From 1949 to 1958 she was in charge of the West Area Computing Unit.
She went on to work at the Analysis and Computation Division when NASA's segregated facilities were finally abolished.
Katherine Johnson
Katherine joined the computer lab in 1953.
Soon after she found herself providing the maths for Flight Research Division training documents.
She went on to carry out trajectory analysis for America's first-ever human spaceflight.
Sally Ride
In 1977, NASA first opened the doors to female astronauts.
Along with six other women, the organisation selected Sally Ride to join Astronaut Group 8.
On June 18, 1983, she became the first American woman to fly in space.
---
If you're interested in space exploration, you'll want to read these fascinating facts about the moon landing.
And what about these astronaut artists, poets and musicians?