When Taking The Train Gets Serious
---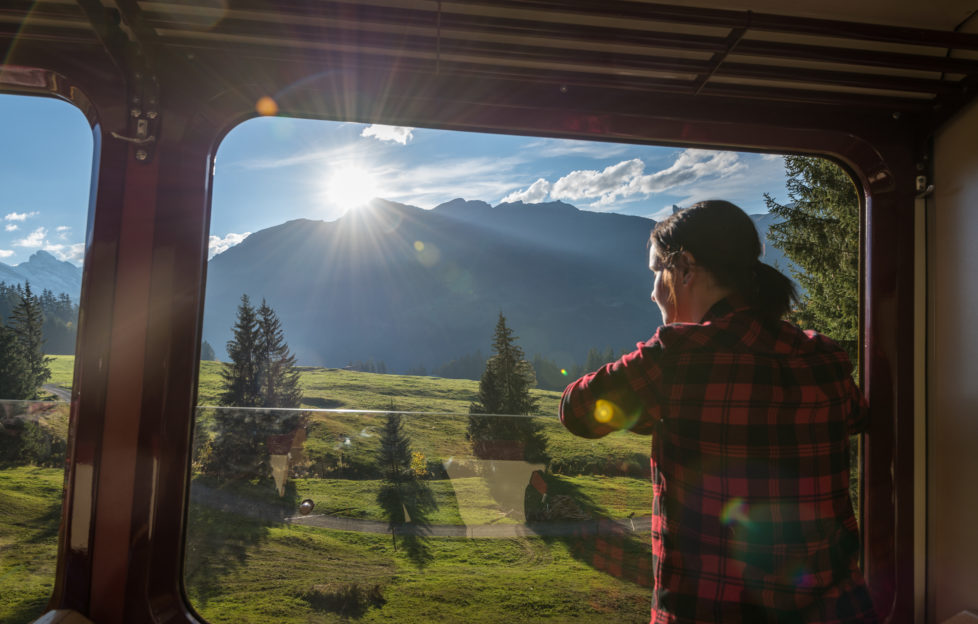 iStock.
The day is nearly here! Mrs Digital Ed and I will soon be celebrating a belated honeymoon by taking the train across Canada.
To say we're excited would be an understatement.
After flying to Toronto, we'll settle in for an epic 96-hour, 4,466 km (2,775 mile) journey from Ontario on the country's east coast to Vancouver, British Columbia on the west.
There are a few stops along the way, of course:
We'll be travelling in some luxury (it is a special occasion, after all) aboard VIA Rail's appropriately named "Canadian".
It's not your average 10:23 to Clapham Junction.
There's a dining car, a bar, a "panorama car"; there will be musical performances on board, and talks on Canadian history and culture. We certainly won't get bored!
And if I do find myself at a loose end, Production Editor Judey was kind enough to loan me a book. It's called "The Edge" — a thriller by master of the genre Dick Francis. It's about a murder on a cross-Canada train . . .
Quite who she thinks the victim will be this time around, I'm not sure!
Life on the rails
The Canadian isn't the only journey of its kind in the world, of course.
There's the much more famous (and potentially equally murder-y) Orient Express, which originally ran between Paris and Istanbul. Several routes of the same name were subsequently developed, with the current Venice-Simplon Orient Express running several routes across Europe, including to cities like Budapest, Vienna, Venice and Paris.
This train is decked out in a 1920s style, giving travellers a real "Hercule Poirot" experience (Peter Ustinov/David Suchet/Kenneth Branagh — delete as appropriate). It's a real luxury, befitting its name.
There's also the Ghan, which travels 2979 km (1851 miles) in 47 hours across the red heart of Australia. We actually covered this in our Special 180, as the route celebrated its 90th birthday.
The decor alone is enough to make up for the relative lack of scenery outside the window . . .
More of the same?
These journeys are pretty indulgent, and therefore tend to be a punishing on the bank balance.
But with the world's focus on reducing our carbon emissions, I wonder if they will become more prevalent. Not just to far-flung exotic locations, but more domestic ones, too.
The Scottish Highlands and the Lake District spring to mind immediately, but there are bound to be other choices.
And if luxury train travel as an experience is more available, it will become more affordable, and therefore more popular.
It seems like a no-brainer to me.
All aboard!
For more from the team, read our blog here.