Book Review: "The Things We Cannot Say"
---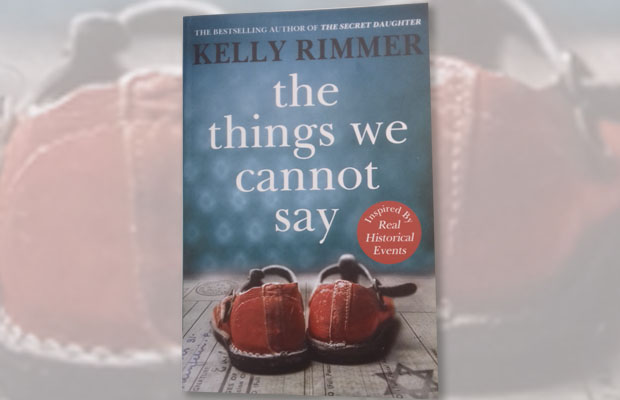 Image by Lucy Crichton.
Stretching across 80 years, "The Things We Cannot Say" tells the stories of two remarkable and unselfish women, Alice, and Alina.
It has a dual-timeline, with chapters alternating between Alice's life in present-day USA, and Alina's experiences in Nazi-occupied Poland before and during the Second World War.
In the present day, Alice's beloved Polish babcia — grandmother — is now 95 and bed bound in hospital following a stroke.
Unable to communicate, there's something she's trying to tell Alice. Something that she cannot say.
Alice's son, Eddie, also struggles with communication. On the autism spectrum and essentially non-verbal, he uses an app on his iPad to communicate via a series of images.
Babcia eventually uses this to communicate with Alice, asking her to go to Poland.
Initially, Alice feels that it's out of the question. How can she possibly leave Eddie?
Her high-flying husband, Wade, has never been able to connect with his son. He is only marginally more engaged with their gifted daughter, Callie.
But Alice wants to put Babcia's mind at rest.
Both stories are equally engaging
Although she's uncertain of how Wade will cope, she makes the decision to go.
Slowly, details about what happened in Poland all those years ago begin to emerge. But just when Alice starts making progress, she finds that not everyone welcomes her enquiries.
Will she have enough time to discover the truth?
Meanwhile, in wartime Poland, Alina can only look on as her plans to make a life with her childhood sweetheart begin to unravel.
In her town of Trzebinia, people who have previously lived together harmoniously become divided by hate, and the permanent pall of smoke rising from the furnace in nearby Oswiecim — Auschwitz — becomes concerning.
Little by little, food and freedoms are disappearing, and fear is rising.
Where dual period stories are concerned, I usually prefer the historical story. But in this book, both stories are equally engaging.
I was gripped by the sadness Alina faces as her village gradually becomes divided and the life she knew disappears, and by Alice's present-day struggles to keep her marriage, and family, afloat.
An occasionally heartbreaking page-turner, this is definitely a recommended read.
"The Things We Cannot Say", is by Kelly Rimmer.
Click here to read more of the team's book reviews.