Meet Mairi, a new face on the Features team
---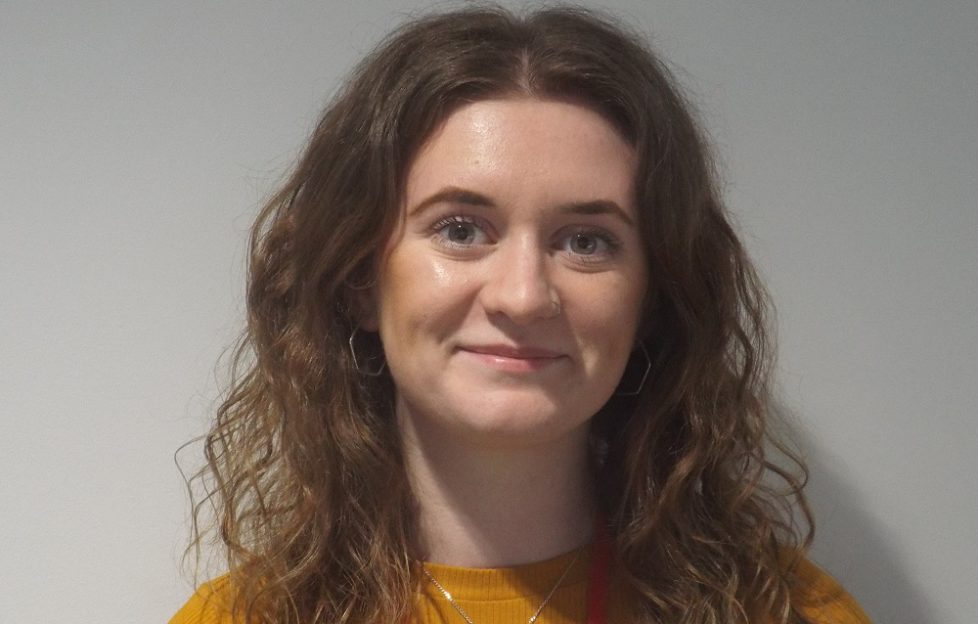 Photograph by Alex Corlett.
While Lisa is on maternity leave, Mairi is stepping into her shoes to keep the Features team going.
What made you decide to go for the role?
I have always loved magazines and have been keen to work with DC Thomson since I finished university. So I was delighted when I saw a job with the world's longest running women's weekly magazine.
I like that the role consists not only of writing but also helping to put various elements of the magazine together, my favourite is doing the "Between Friends" page. the "Friend" content is so uplifting and it's great to be a part of the team behind it.
Can you tell us about your working/studying life before the "Friend"?
I studied Journalism & Creative Writing with English at the University of Strathclyde, and then did a Masters in Magazine Journalism at Cardiff University.
I've always had a passion for journalism, and have written for various outlets. I have been contributing to "The Irish Voice" newspaper for the past few years, I interned at "The Big Issue" in April and have been doing some other freelance work over the past few months.
You moved to Dundee for the job – how are you finding the "Friend's" home city?
I had only visited Dundee a few times before I moved here but I really like it so far. I think it's definitely an underrated city, there's lots to see and lots of nice places to eat and drink! The city is just the right size, I'm able to walk everywhere which I love.
What was it like working for "The Big Issue"?
I really enjoyed being in "The Big Issue" office and I learned a lot there. It was my first time being in a magazine office, and it was great to see how all the elements of the magazine come together behind the scenes. I really enjoy the variety of content in the magazine, and the team work so hard to put it together each week. "The Big Issue" is very unique in the way it is sold and I think the success of the publication is a testament to the quality of the content.
What do you like to read in your spare time?
I love reading both books and magazines — I just finished Margaret Atwood's "The Testaments", which I devoured. I also read Jon Ronson's "The Psychopath Test" over the summer, I've been trying to read more non-fiction lately. Some of my favourite magazines are "Darling" magazine, "Verily" online magazine and "The Sunday Times" magazine.
Any "Friend" connections in your family, Mairi?
Both my Gran and Great Gran read the "Friend", so it's been enjoyed by multiple generations!
Meet other members of the team and find out what's going on in our world on the Team Blog.