Eat, Drink And Be Healthy This Christmas
---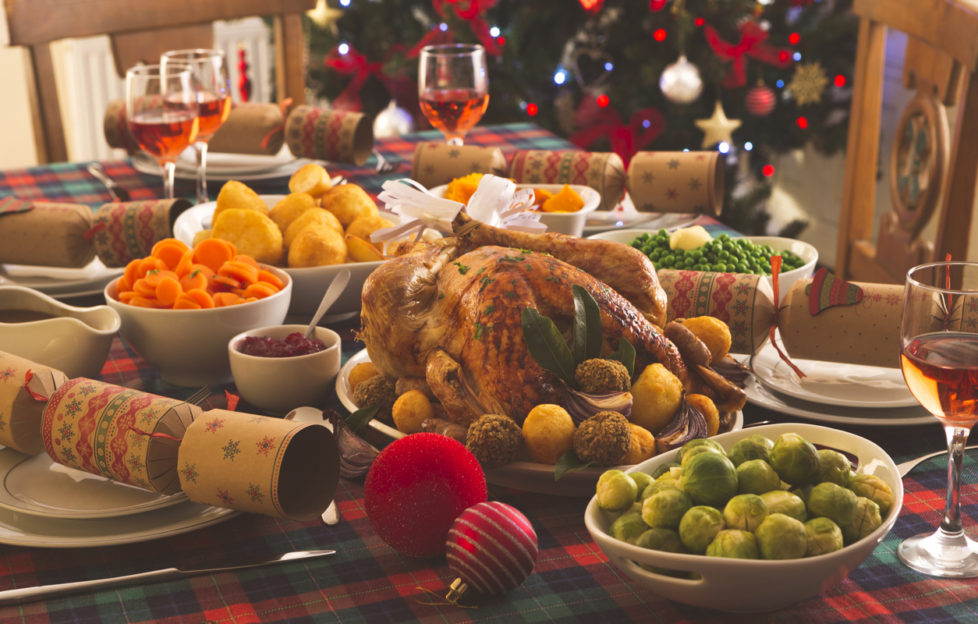 iStock.
It's the age-old question: how can we eat, drink and be healthy at Christmas?
It can be easy to overindulge during the festive period, with so many tasty nibbles to tempt us.
That's before we even consider the fact that the average Christmas dinner comes in at around 5,000 calories!
But don't worry! These handy seasonal tips will help you reduce your calorie intake, and enjoy yourself guilt-free.
Breakfast Like A King
Making a good start will set you on the right path for the whole day.
It may be easy to skip breakfast on Christmas morning when everyone is caught up in the excitement of opening up presents.
But if you have a substantial healthy breakfast, then you're less likely to over-eat when lunch is served.
Eggs are quick, easy and nutritious, and you can make them a bit more special by adding some salmon.
If you don't want a cooked breakfast, a healthy cereal will keep the hunger pangs at bay.
The Main Meal
Cooked turkey is just 153 calories per 100g (roast breast).
It's high in protein, B vitamins and minerals like selenium and phosphorus.
Turkey has less than 1% saturated fat, and you can simply remove the skin for a leaner serving.
Choose your stuffing carefully (there are healthier alternatives to sausage meat stuffing) and pack your plate with seasonal vegetables.
Brussels sprouts are a great source of vitamins A, C and K (great for blood clotting), as well as folate and manganese. If you're not a fan of plain boiled veg, try them halved and roasted in a little olive oil.
Although potatoes have a bad reputation when it comes to weight loss, they actually contain fewer calories than most other carbohydrate — 50% fewer calories than pasta and 70% fewer than white bread.
As an alternative to the traditional roast potatoes, you may want to consider having whole new potatoes, skin on, lightly drizzled with olive oil, seasoning and rosemary, and simply roasted in the oven.
In The Spirit Of Things
Dietitian Jo Travers, from Love Your Gut, also has some helpful advice when it comes to festive drinks and snacks.
"Alcohol can affect the biodiversity of the gut microbiota. But if you do drink over the festive period, choose red wine over spirits.
"Beneficial plant compounds in red wine may help to mitigate some of the problems by promoting the growth of useful bacteria.
"Always drink within the recommended guidelines though.
"Nibbles are a common feature at drinks parties, too, but try to go for unsalted nuts over crisps.
"Nuts have good fats and fibre, whereas crisps are pretty low on the fibre front in comparison.
"The salt content of crisps can also deplete some types of beneficial bacteria in our gut.
"Also opt for hummus or babaganoush over pate or dips high in saturated fats."
The quest to be healthy is for life, not just for Christmas.
Click here for more great advice from our experts.