Knitting Preview: January 11, 2020 issue
---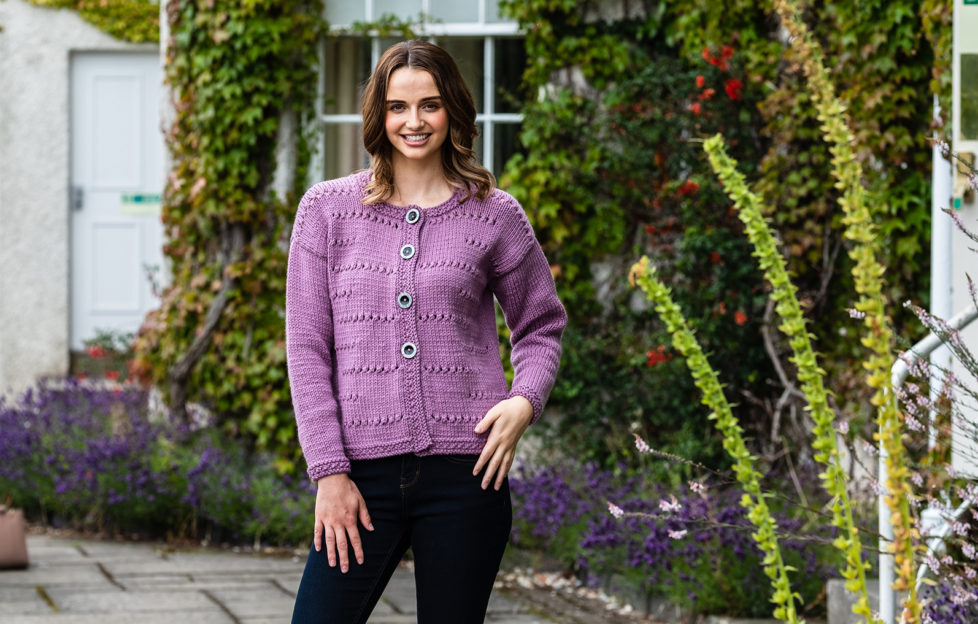 Photograph by Ally Stuart Colours Agency.
In this knitting preview, we're showcasing this lovely cardigan.
It's perfect for keeping cosy. An essential at this time of the year!
Worked in Rico Essentials Mega Merino Chunky, it features eyelet bands worked horizontally to add texture and extra appeal.
We have used shade Lilac (008) which is a lovely shade for all year round. If you prefer something else, there are many another 15 colours in the range.
You can see them at www.beadandwoolshop.co.uk listed as Rico Essentials Mega Wool, where you can also order direct.
The cardigan comes in six sizes ranging from 78/81 cm (30/32 ins) to 127/132 cm (50/52 ins). Actual size is approx. 17/12 cm (6½/4½ins) bigger so we would recommend you work your normal size.
We have marked this as easy.
The pattern works over 20 rows and consists of stocking-stitch (knit one row, purl one row) apart from the 9th and 19th rows, which create the eyelet patterns with a K2tog, yf, combination.
Finally, the cardigan is finished off with four large, stylish buttons, and you can order them from www.duttonsforbuttons.co.uk.
The choice of a chunky yarn means this will work up quickly.
So start now and you will be finished in no time!
If you're looking for a little more than just a knitting preview, you'll find the full pattern in the January 11 issue of "The People's Friend".
Subscribe to the magazine here.