Angela's Images Of Shanghai
---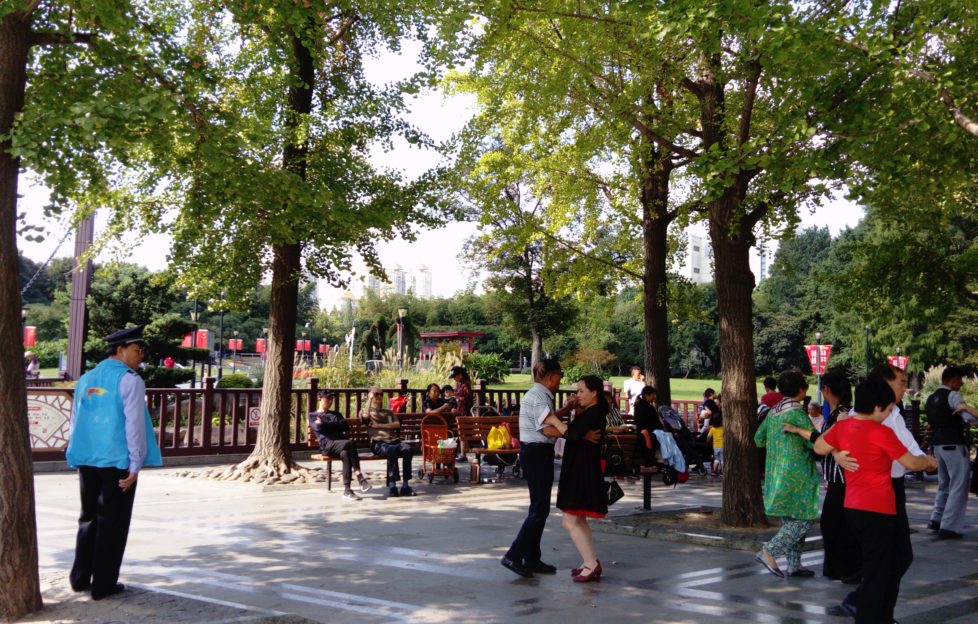 Photograph by Angela Gilchrist.
As it's Chinese New Year, we thought we'd revisit Editor Angela's recent trip to spectacular Shanghai!
Read on below for some of her highlights.
You can also see her images from Shanghai Museum, or some more of her snaps while out and about!
---
On my recent visit to Shanghai, I took dozens of photographs of all the iconic sights.
Skyscrapers, teahouses on tranquil lakes, pagoda roofs and willow-fringed riverbanks — all absolutely beautiful.
But I also took lots of photographs of the small and quirky details. To me, these perfectly capture the vibrancy and variety of this astonishing city.
Take the above image, for example.
I was enchanted, every morning, to come across pockets of people dancing in parks. Couples waltzing sedately, older ladies energetically bouncing to a techno beat.
It was such a joyful way to start each day. And it was clearly a regular thing — they brought music, and all seemed to know the steps.
Just lovely. If anything, it was even more popular in the evenings.
Inside The Shiliupu Fabric Market
The next picture is of one of the city's many fabric markets.
I couldn't resist this row of colourful and traditional Chinese dresses.
The market was huge, and extended over six floors. Gorgeous frocks and lengths of fabric filled every space.
Of course, I had to do the typical tourist thing and have a dress tailor-made. It's pure silk, fits perfectly and was a complete bargain at just £50.
Time For Tea
Tea is, of course, a huge part of Chinese culture.
I loved the pretty array of jars in this specialist tea shop, and the orchids simply added to the effect.
Wash-day In The French Concession
Step away from the bustle of busy shopping streets for a whole new side of Shanghai life.
For example, every residential street was festooned with drying laundry.
On this one, in the leafy French Concession, a laundry line stood right beside the road. The passing cyclist completed what is one of my favourite pictures.
70th Anniversary Celebrations
My visit to Shanghai coincided with the 70th anniversary of the People's Republic of China.
It was a time of great celebration, and every roundabout and park was planted with magnificent commemorative floral displays.
I felt so lucky to be there in person at such a momentous time.
Art-loving Cat!
Finally, I couldn't resist this little chap! He was entertaining the crowds outside the Power Station of Art, Shanghai's answer to London's Tate Modern.
He definitely upstaged the rather challenging works of art inside!
Read more from Angela in her Editor's Diary.