Features Sneak Peek: February 8 Issue
---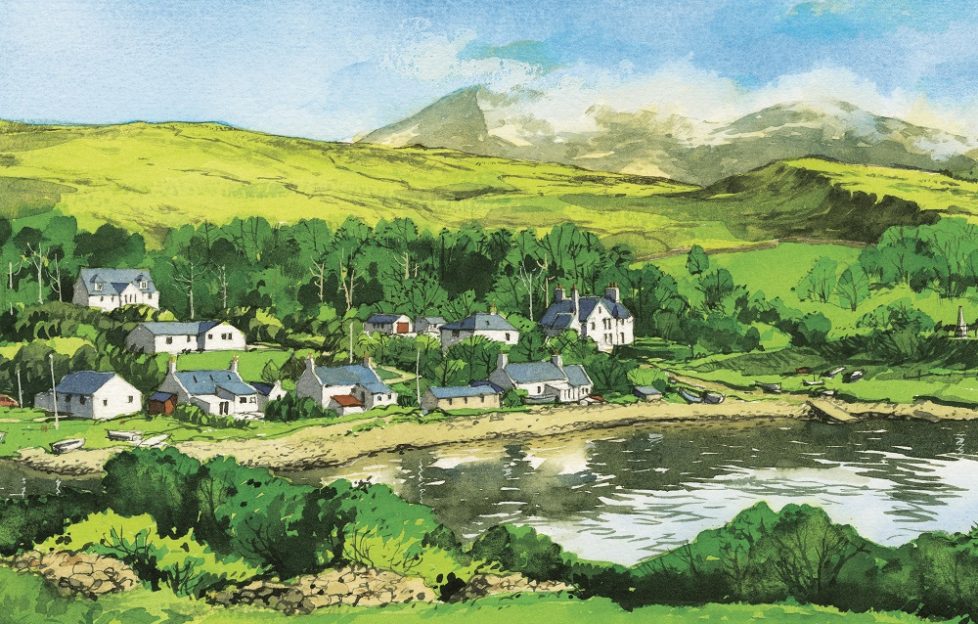 Illustration by DC Thomson Ltd.
This week's sneak peek begins with our article on the gorgeous Scottish island of Raasay.
Having spent much of her childhood holidaying there, Morag Fleming returns to this lesser known destination just off the east coast of Skye.
If you're a fan of whisky, Raasay is definitely worth a visit.
A distillery opened on the island in 2018, and has become both a tourist attraction and a saving grace for the locals. It provided employment for many on the island after the long-established Raasay House sadly burned down.
For those not keen on whisky, the distillery is known for its local gin, too.
The premises also enjoys stunning views of the surrounding scenery, to be enjoyed with a tipple in hand.
History hidden in your kitchen cupboards
Olivia Greenway discovers the fascinating stories behind your favourite kitchen staples.
From the tale of Lea & Perrins sauce to the romantic story behind Bird's Custard, there is more to know about these foods than you might think.
Take a history lesson on your kitchen cupboard with this week's issue.
The case for dormice
Did you know the UK population of Hazel Dormice has fallen by around a third since 2000?
Susie Kearley investigates dormouse conservation work underway in Cornwall.
These adorable creatures are known for their long periods of hibernation, and need undisturbed woodland conditions to survive.
As a result of this, they require close monitoring and protection.
Underground herbs
What goes on beneath the streets of London? Believe it or not, a spot of farming.
Richard Ballard is the founder of the world's first underground farm. His enterprise provides the residents of London with fresh herbs grown in the heart of the city.
Growing produce in the city cuts down on the need for transportation, making it better for the environment.
Read up on how Richard is sparking a green revolution in one of the world's most polluted cities.
Easy weekend meals
This week's cookery provides you with a whole host of tasty dishes to enjoy over the weekend.
From this sunny brunch of Puff Pastry Baked Egg and Pesto Parcels, to Pukka's Golden Cauliflower Cheese, there really is a dish for everyone.
Elsewhere in this week's issue: meet inspiring environmental campaigner Chris Hines, celebrate 80 years of Tom and Jerry, discover knitted swimwear, and much more.
If this sneak peek has left you wanting more, subscribe to our magazine at the DC Thomson Shop.