Features Sneak Peek: February 15 Issue
---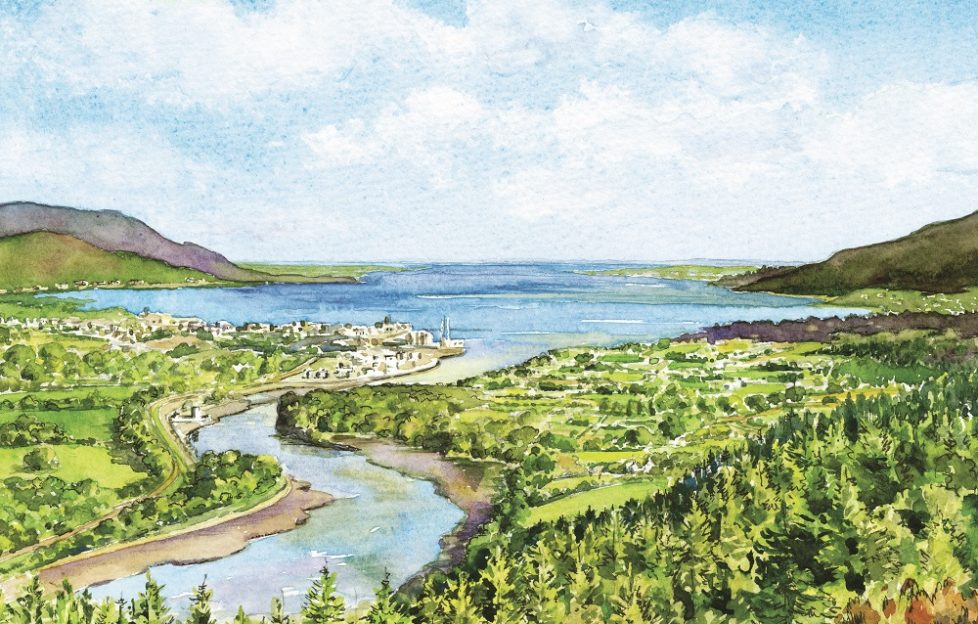 Illustration by DC Thomson Ltd.
This weeks' sneak peek begins with Neil McAllister's trip to Ireland's Cooley Peninsula.
Lose yourself in tales of times gone by as Neil looks back at the evolution of not only the peninsula in County Louth, but also the surrounding areas.
From Taaffes Castle to Carlingford Lough, there is no shortage of historic landmarks.
Discover the sights to be seen on this road less travelled near the Irish border.
The Wee White Dug
Dawn Geddes catches up with Edinburgh blogger Samantha Grant and her "wee white dug".
The pair have become a social media sensation thanks to their travels around Scotland.
Read all about their adventures and growing fame in this week's issue.
Memories of the Cold War
Meet the man who was U.S. ambassador to the Eastern Bloc during the Cold War.
Francis Meehan worked across various Eastern European countries between 1962 and 1989.
This career led him to be involved in various significant events throughout the Cold War, including the famous Francis Gary Powers prisoner exchange which features in the Spielberg film, "Bridge of Spies".
He shares the highlights of his career with us.
Wildlife bonds
Polly Pullar is here to give a little insight into the relationships between animals.
From a friendship between a duckling and a guinea pig, to a sociable bunch of meerkats, to herds of ponies, the bonds are certainly strong.
Elevenses
This week's cookery contains several tempting coffee-time treats. This Coffee And Amaretto Pancake Stack has us counting down to our coffee break!
We also have Coffee Fudge Cookies, a Peanut Butter Mocha and much more!
Elsewhere in this week's issue: discover six good reasons to drink milk, Margaret Dickinson chats to us about her latest book, and Alexandra Campbell learns how to be comfortable with conifers.
If this sneak peek has left you wanting more, subscribe to our magazine at the DC Thomson Shop.