International Day Of Women And Girls In Science
---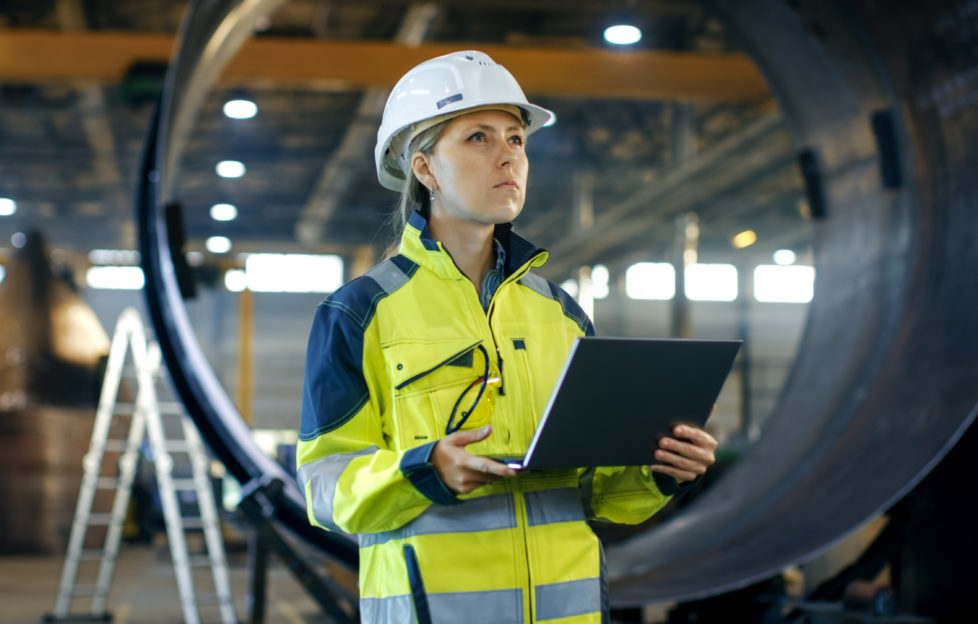 Shutterstock.
February 11 is the International Day of Women and Girls in Science.
Established by the United Nations in 2015, the day aims to harness the untapped talents and skills that will be needed to meet the challenge of the 21st century and beyond.
Throughout history, women have been excluded from participating fully in science.
Thankfully, that is changing — but women still only make up 30% of researchers worldwide.
According to UNESCO figures, only around 30% of all female students select Science, Technology, Engineering and Mathematics (STEM) related subject in higher education. They make up only 5% of natural science, maths and statistics students. They make up only 8% of engineering, manufacturing and construction students.
The International Day Of Women In Science celebrates all those who are encouraging the scientific progress of women and girls, and those pioneers who have shown the way so far.
One of the organisations working hard to improve the participation of women in STEM is the Women's Engineering Society.
Last year, the Society celebrated its 100th anniversary.
Its historian, Dr Nina Baker, tells us how it came about, and what its role is today.
Women's Engineering Society
During World War I, the country needed thousands of women workers to release the men for active duty at the front.
Women acquitted themselves well in heavy industry, becoming skilled mechanics, engineers, designers and munitions workers.
At the end of the war, though, employers sacked these women "dilutees" to make way for the returning soldiers.
Some women were happy to return to hearth and home.
Many others wanted to remain in the engineering industries and give other women opportunities to train and work there, too.
A committee drawn from the National Council Of Women, which had helped to bring women into the world of "men's" work, helped women keep their hard-won skills and occupations.
On June 23, 1919, they founded the Women's Engineering Society (WES). They aimed to promote engineering as a rewarding job for women as well as men.
Campaigners
The early members were campaigners — hands-on engineers, inventors, pilots, designers, administrators, managers and electricians.
One early WES member, Margaret Partridge, set up apprenticeship schemes for women, and trained women in the use of the newly introduced electricity in the home.
She aimed to reduce domestic burdens, improve health and free women's time for leisure and opportunities to learn or work.
Others set up their own businesses to be run by and for women.
WES members also worked to build trust with politicians and universities so that changes to policies and laws were realistic and constructive.
WES today
Through conferences, lectures, networking and award schemes, WES helps to connect women engineers. It assists them to develop and succeed in their chosen profession.
Current projects also help women to return to or to enter engineering at a later stage in their careers.
Currently, only eleven percent of the British engineering workforce is female. Yet we need ever more engineers to help ensure our country's prosperity.
Engineering UK estimates that there are 59,000 fewer engineers than we need entering the profession each year.
The WES mission is "inspiring and supporting girls and women to achieve their potential as engineers, applied scientists and technical leaders".
Here's hoping it will continue to be successful in that for the next 100 years and beyond!
With organisations such as WES and the support of campaigns such as the International Day of Women in Science, we look forward to more and more women taking a full part in designing our future.
For more from the team, click here to read our blog.