Tokyo Roll: A Kimiko Barber Recipe
---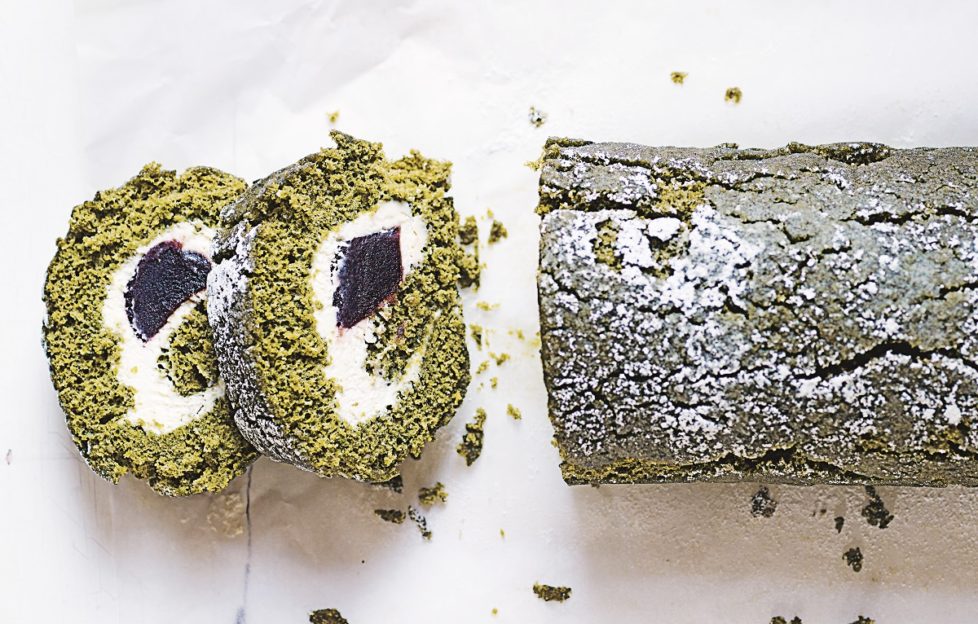 Photograph courtesy of Kyle Books.
Ingredients
100 g (3½ oz) caster sugar, plus extra for dusting and dredging
100 g (3½ oz) plain flour, plus extra for dusting
10 g (¼ oz) matcha (green tea powder)
4 large eggs
200 ml (7 fl oz) double cream
100 g (3½ oz) koshi-an (smooth sweet adzuki bean paste)
Icing sugar, for dusting
Taken from "Japanese in 7" by Kimiko Barber. Published by Kyle Books, £17.99
This Tokyo Roll recipe looks a little different to what you'll usually see on our Cookery pages.
That's because we've taken it from "Japanese In 7", a great, easy to follow cookbook for fans of Japanese cuisine.
Written by cook and teacher Kimiko Barber, it's published by Kyle Books, and is priced at £17.99.
If you want to try something a little out of the ordinary — and you have a sweet tooth! — then give this a try.
Method:
Pre-heat the oven to 180 deg. C., 350 deg. F., Gas Mark 4. Grease and line a 33 x 23 cm (13 x 9 in) Swiss roll tin with nonstick baking paper. Dust with a half-and-half mixture of caster sugar and flour.

Mix the flour with the green tea powder and sift 2–3 times.

Put the eggs and sugar in a bowl, place over a pan of simmering water and whisk, using an electric hand whisk, until pale, creamy and thick enough to leave a trail on the surface when the whisk is lifted.

Remove the egg mixture from the heat, then sift half the green tea-flour mixture over and gently fold in with a metal spoon. Repeat with the remaining green tea-flour mixture, then lightly stir in 1 tablespoon of hot water.

Pour the mixture into the prepared tin, then tilt the tin backwards and forwards to spread the mixture evenly. Bake for 10 to 12 minutes, until well risen and firm to the touch.

Meanwhile, place a large sheet of greaseproof paper on top of a clean, damp tea towel. Dredge the paper thickly with caster sugar.

Working quickly, turn out the sponge on to the paper, trim off the crusty edges and let it cool down. While the cake is cooling down, whisk the cream until soft peaks form. Spread the cream over the cake and make a line of adzuki bean paste along the long edge nearest to you.

Roll up the cake, starting from the long edge with the paste on, with the aid of the paper. Make the first turn firmly so that the whole cake will roll evenly and have a good shape when finished, but roll more lightly after the first turn. Place the cake, seam-side down, on a chopping board, dust with icing sugar, then slice and serve.
"Japanese In 7" by Kimiko Barber is published by Kyle Books, priced at £17.99.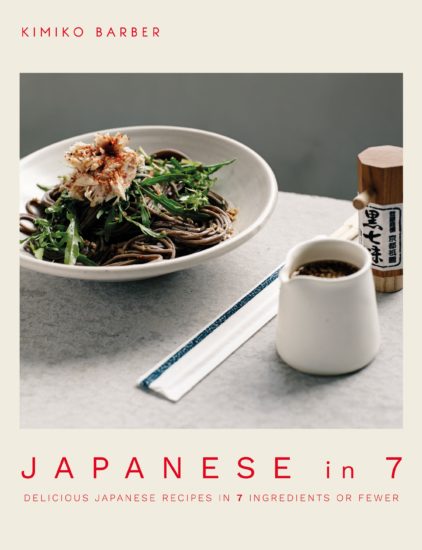 Did you like this Tokyo Roll? Let us know on Facebook or Twitter.
For more delicious recipes from "The People's Friend", click here or pick up a copy of our latest issue.
You can also subscribe to our magazine at the DC Thomson Shop.