Book Review: "A Preacher's Dozen"
---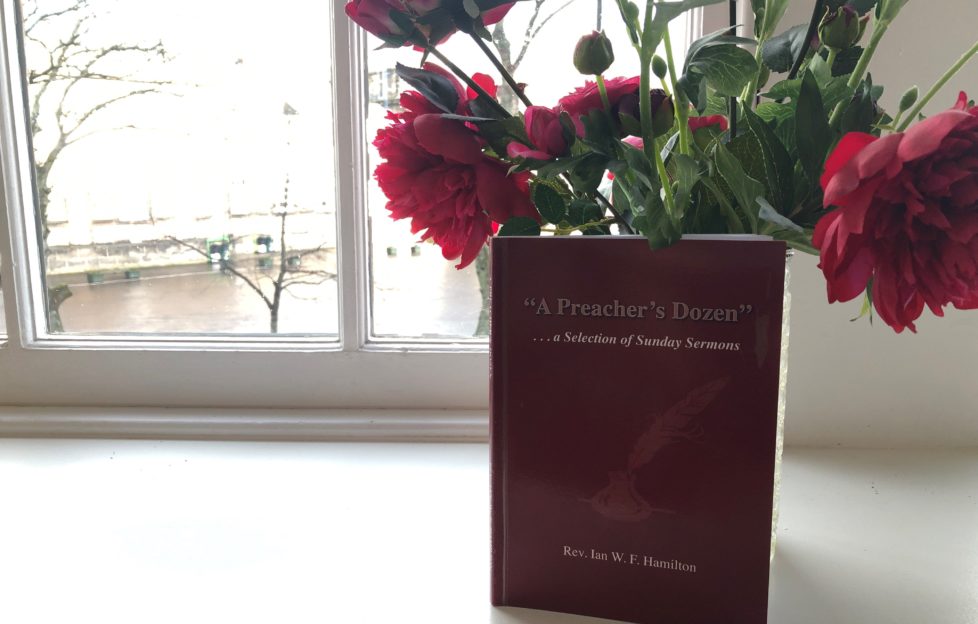 Photograph by Mairi Hughes.
Those of you familiar with our regular "From The Manse Window" series will be well acquainted with the author of "A Preacher's Dozen: A Selection Of Sunday Sermons".
Rev. Ian W.F. Hamilton is a regular "Friend" contributor, and also writes for "Focus" and "The St Andrew's Citizen".
Ian first published the book in 2018, at the request of some of his parishioners.
Having worked as a minister in both Scotland and the U.S., Ian's rich and varied career has seen him deliver sermons on a wide range of topics. "A Preacher's Dozen" features a collection of these, offering inspiration on all sorts of subjects, including why people go to church, what the church stands for, and more.
Ian was ordained in 1978 after studying for the ministry at the University of Glasgow and Trinity College Glasgow.
In his final year at Trinity, he received the university's Dowanhill Preaching Prize. This expertise certainly shines through in the book, which clearly demonstrates his passion for preaching.
The sermons are easily digestible, and the book's structure means readers can easily dip in and out for spiritual inspiration.
If you enjoy the reflections in "From the Manse Window", this book is perfect for you.
If you would like to purchase a copy of "A Preacher's Dozen", you can do so by sending £12 with your home address to
Rev Ian W.F. Hamilton at the below address:
5 Windsor Gardens
St Andrews
KY16 8XL
For more of book reviews from "The People's Friend", click here.