Knitting Preview: March 14 issue
---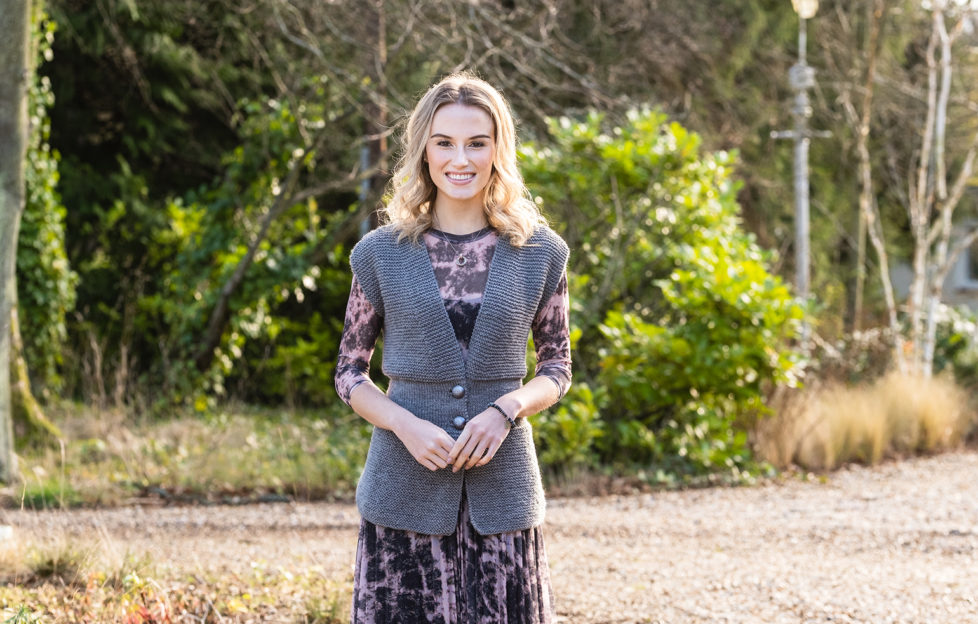 Photograph by Ally Stuart.
We have a quick and easy design for you in this week's knitting preview.
Need an extra, cosy layer that is practical and stylish? Our gilet fits the bill perfectly.
We have created this to suit all levels of knitter. The gilet is worked mainly in garter-stitch (every row knit) with a stocking-stitch panel at the waist. There is no armhole shaping so you can focus on the simple front slope decreases.
Instructions come in six sizes ranging from 76/81 cm (30/32 ins) to 127/132 cm (50/52 ins). Actual size is around 18/13 cm (7/5 ins) bigger, which will allow a top underneath.
The yarn we have used is Stylecraft Life Aran in Grey (2419) a versatile shade which crosses the seasons. Visit www.stylecraft-yarns.co.uk to find out more about the yarn and to find your nearest stockist.
Finally, our gilet is finished off with two chunky buttons which can be ordered from Duttons For Buttons. Visit www.duttonsforbuttons.co.uk to see their amazing stock.
As well as being quick and easy to make, this gorgeous gilet is inexpensive, too, making it a real winner!
Knitting preview piqued your interest? Click here for more great craft content.
Or you can subscribe to "The People's Friend" here. That way you'll never miss another one of our great patterns and projects!