Features Sneak Peek: March 21, 2020 Issue
---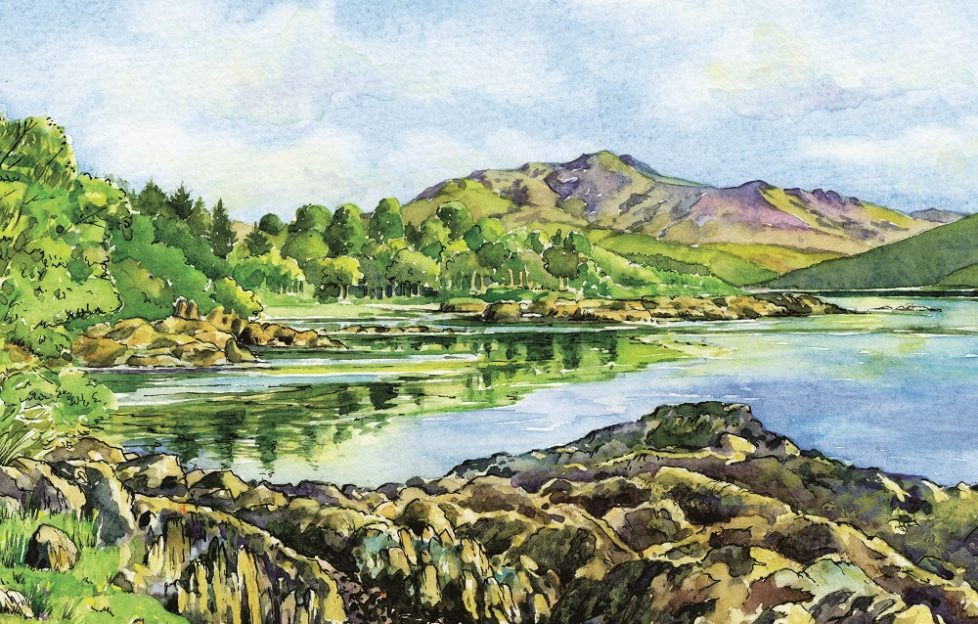 Illustration by DC Thomson Ltd.
We have a new issue hitting the shelves tomorrow, packed with great reading material to take your mind off the current trying times.
This week's cover feature is a unique one, looking at Scotland's rainforest. Our Polly Pullar spoke to an alliance of Scottish groups banding together to preserve this wonderful natural feature.
Discover the unparalleled plant life that dwells in the country's rainforests, and why efforts should be made to protect it.
Hope for the homeless
We spoke to bus driver Ian Smith, who is dedicating his time to helping the homeless in Wales. Rough sleeping is a growing problem in the country, and Ian has long felt that not enough is being done to address it.
Taking matters into his own hands, he converted a bus into a mobile night shelter for the homeless. Read the full story in our issue.
The adventures of a plant hunter
Alex Corlett speaks to Dr Sandy Primrose about his new book, "Modern Plant Hunters". This unusual vocation brings with it many adventures.
Sandy shares with Alex the motivations behind his conservation efforts. From our vegetables to our coffee, the need to protect plants affects us daily in ways we may not realise.
Under A Wartime Sky
Author Liz Trenow spoke to us about the inspiration behind her new novel, "Under A Wartime Sky".
 Liz explains why the RAF wartime radar — the "eye in the sky" — gets such little recognition, and what sparked her fascination with it.
Read about the background of Liz's novel and find a WH Smith voucher for the book in our magazine.
Spring chicken
This week's Cookery features a variety of chicken recipes to mix things up from a regular roast. We can't wait to try this Tuscan Chicken.
We also have Chipotle Chicken Stir Fry, a Smokey Sweet Pulled Chicken Burrito Bowl and more.
Elsewhere in this week's issue: the Winnie Mabaso Granny Club heads to the seaside, Alexandra Campbell turns over a new leaf with gardening books, join in our Talking Point and more.
If this sneak peek has left you wanting more, subscribe to our magazine at the DC Thomson Shop.