A Message About Submissions
---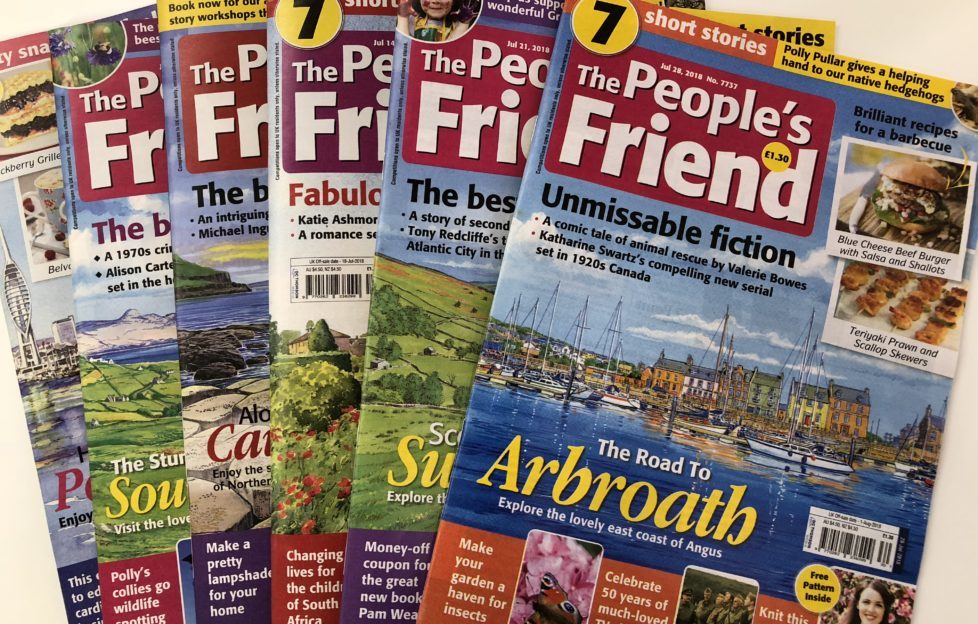 Photograph by Shirley Blair.
It's a concerning and confusing time for everyone at the moment, but one thing we don't want our contributors to be in any way worried about is the submissions process here at "The People's Friend".
As you may be aware, our fiction and poetry submissions are usually postal-only.
The only exceptions to this are rewrites, and submissions from our overseas contributors. We remain mindful of rising postal costs, but in our experience, submitting by post is safest.
Every submission is logged by our Admin team on receipt, and given a unique code which enables it to be tracked quickly.
"The People's Friend" is proud to have been accepting submissions for consideration for 151 years.
And our aim is to continue to do so throughout the current crisis.
Are there changes to the submissions process?
At the moment, the situation is changing rapidly. For now, here's our advice on submissions.
If you're an author who has not yet been published in the "Friend", please continue to send manuscripts by post.
If you're a published "Friend" author who already has a dedicated editor, please submit by email, but make sure to let your editor know in advance.
Established "Friend" poets should also email submissions.
If you're a poet who has not yet been published in the "Friend", please continue to submit by post.
The situation is changing rapidly, so please check in regularly.
If there are any changes to this advice, we'll let you know.
How will payments be affected?
Payment will continue to be on acceptance. We'll endeavour to make the payment process as seamless as usual.
We're now working from home
The "Friend" team is now working from home, but are contactable by email as usual.
If you have any questions or queries, please don't hesitate to get in touch.
Many of our readers may be in isolation over the next few weeks; we're working hard to ensure that our fiction brings them comfort and cheer in these trying times.
Some nice news
We're delighted to be welcoming a new face to the team on Monday, April 6.
Circumstances mean that she'll be joining us online, initially, as we'll most likely still be working from home. You'll be able to "meet" her on the website soon!
In the meantime, please stay safe, and let's look after each other.
Subscribe to "The People's Friend" here.
Click here for information on our digital subscription, which allows you to download every issue straight to your desktop, laptop, tablet or smartphone.