Book Review: "The Doom List"
---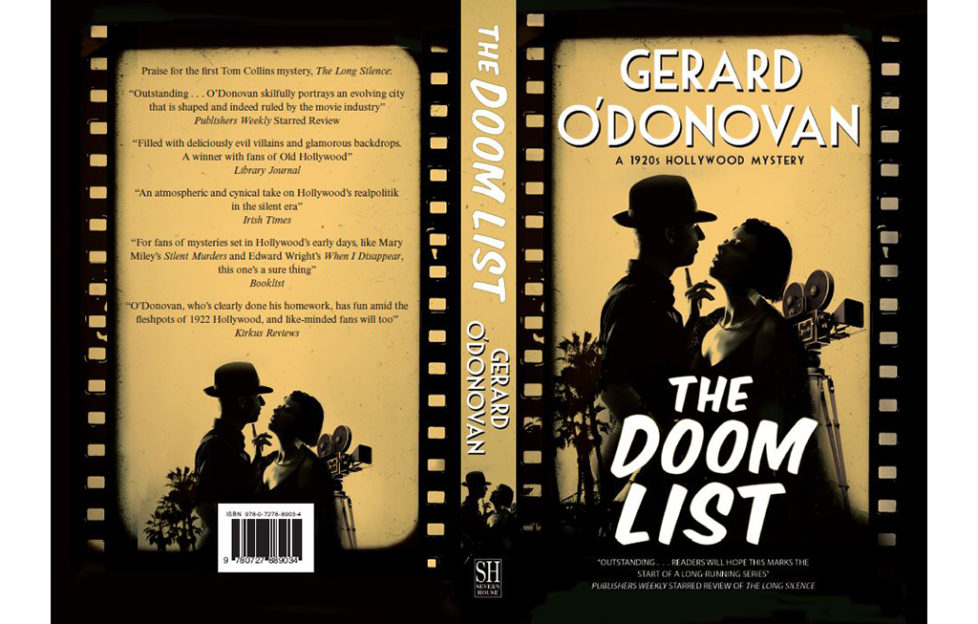 Photograph by Iain McDonald.
Jazz-age Los Angeles provides an evocative setting for Gerard O'Donovan's latest historical thriller, "The Doom List".
O'Donovan's first book, "The Long Silence", saw Irish "private enquiries" man Tom Collins re-open one of Tinseltown's most notorious unsolved murder cases.
Now he's back again to shine a light into some of the darker corners of silent-era filmmaking.
The action
The story opens with the discovery of a body in the hills outside LA.
Soon after, a film director asks Collins to help his leading lady, Barbara La Marr, shake off a bigamy claim.
But La Marr is far more concerned about the troubles of her handsome co-star, Ramon Novarro. He has found himself in some deep trouble with a gang of vicious blackmailers . . .
With a campaign to clean up immoral behaviour in Hollywood underway, Collins is in a race against the clock to keep the stars' names off the career-wrecking "Doom List".
From these threads, O'Donovan weaves a fascinating, compelling story.
Add this to the author's gift for bringing the glamorous sights, sounds and atmosphere of silent-era Hollywood vividly to life, and you have an unmissable opportunity for escapism.
Click here to buy "The Doom List" from Amazon.
For more book reviews from the "Friend" team, click here.
Did you know Fiction team's Alan recently reviewed another 1920s-set thriller, "The Axeman's Jazz"?