Book Review: "Women Of The Dunes" By Sarah Maine
---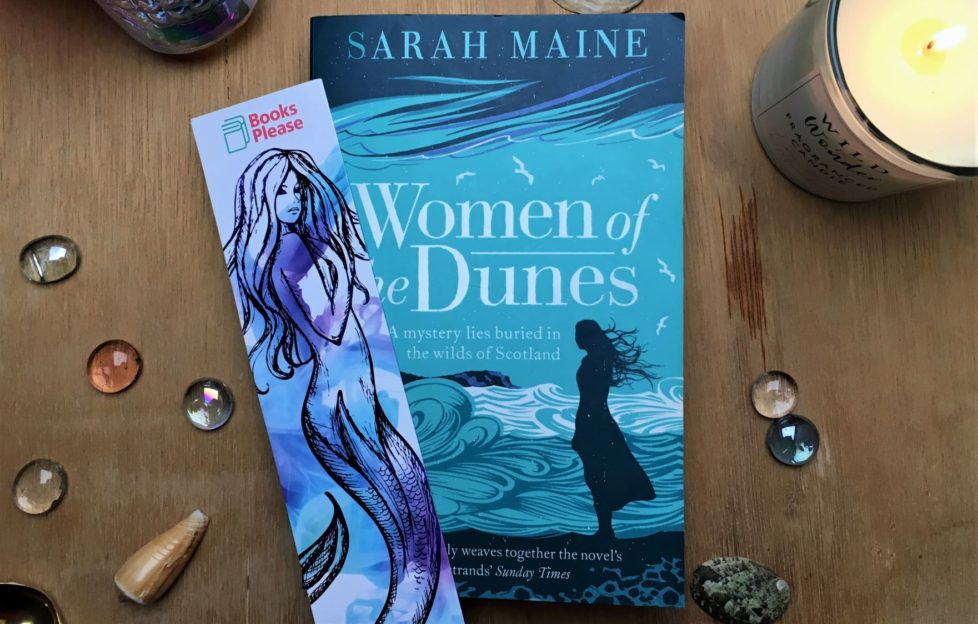 Photograph by Kirsty Souter.
I finished reading "Women of the Dunes" by Sarah Maine just last week.
But according to the charity shop receipt I found, I actually acquired it in April last year.
So I guess this is a long overdue review!
I usually use my forty-five minute commute to work to get stuck into a good book. Unfortunately for me, over the last few years I've accrued a gigantic "To Be Read" pile.
A couple of hours a day barely really dented it.
So one thing I will say about our current circumstances is that they've finally given me an excuse to get stuck in . . .
"A vital link in the chain had snapped, and all that would survive now would be filtered by her own memory, the details lost, the nuances distorted."
"Women of the Dunes" is set on a barren island peninsula — the fictional Ullaness on the Scottish coast.
The story weaves together three compelling heroines in three distinct timelines: the distant past, the late Victorian period, and the present. Each women has a different story to tell, and each of them is a compelling, fully realised character.
Can't ask for much more than that
Our main character is postgrad archaeology student Libby Snow. She is drawn to Ullaness not only for the archaeological dig arranged for the summer, but also thanks to the tales told to her by her grandmother.
Tales of the mysterious Viking woman Ulla, and Libby's own relative, Ellen — former maid at the "Big House" on the island.
Standoffish landowner Rodri Sturrock is reluctant to agree to the dig. And perhaps for good reason, because a body is soon discovered in the dunes!
Libby's life is further complicated when she comes into possession of a mysterious necklace that once belonged to Ellen. The novel soon spirals into an intriguing mystery.
Sarah Maine is a beautiful writer, and did a great job weaving history and crime with emotional depth and resonance.
The characters are interesting; the conflict compelling; and the ending is satisfying. Can't ask for much more than that!
A much darker novel than it first appears, it was the sort that takes a minute to get going. But it ends up being incredibly compelling when it kicks into gear.
Plus, Maine's descriptions of the Scottish landscape are beautiful.
There's a huge folkloric emphasis running throughout the three storylines, and a very interesting question about storytelling and what legends really represent to individuals.
This adds a very unique spin to a very good read!
Read more of the team's book reviews here.