A Return To The Days Of Rationing?
---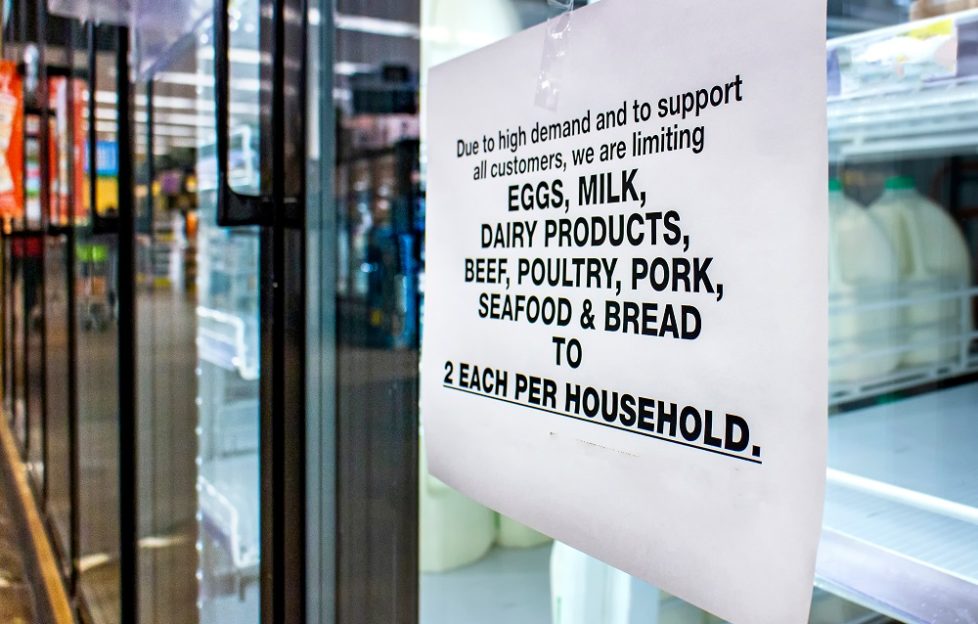 Shutterstock.
In this week's issue, Mairi from the Features team interviews Claud Fullwood about living with rationing — wartime style.
Claud has written a book called "The Rations Challenge", about reverting to the wartime techniques of making our food last.
Key to this idea is not letting things go to waste, and being as resourceful as possible as in the face of scarcity.
When she wrote her book, Claud had no idea that we would be facing similar challenges these days. Though, of course, nowhere near on the scale of what our forebears had to endure.
A lot of people are talking about the similarities between wartime life and life under quarantine.
So we thought we'd share these videos from during World War II.
Few of us can remember what it was really like, but these amazing videos from our photo agency colleagues at Shutterstock give a fascinating glimpse back into those difficult days.
And, more importantly, how people's rose up to the challenge, just as they are doing now.
This next one is a great short American film about the way rationing was implemented in the States.
And in addition to every spare bit of British land being worked for food, the Americans still did their best to ship out supplies to Europe as well as their troops, as this video explains.
If you've come up with any nifty ways of using up spare food, or have any great tips for keeping things fresher for longer or recipes for those back-of-the-store-cupboard items, get in touch with us!
We'd love to hear your stories of the creative ways you're coping for our letters page.
Just email us any stories or pics to: betweenfriends@dcthomson.co.uk.
For more from Alex, read his blog here.
And you can read our team blog here.