Features Sneak Peek: April 25 Issue
---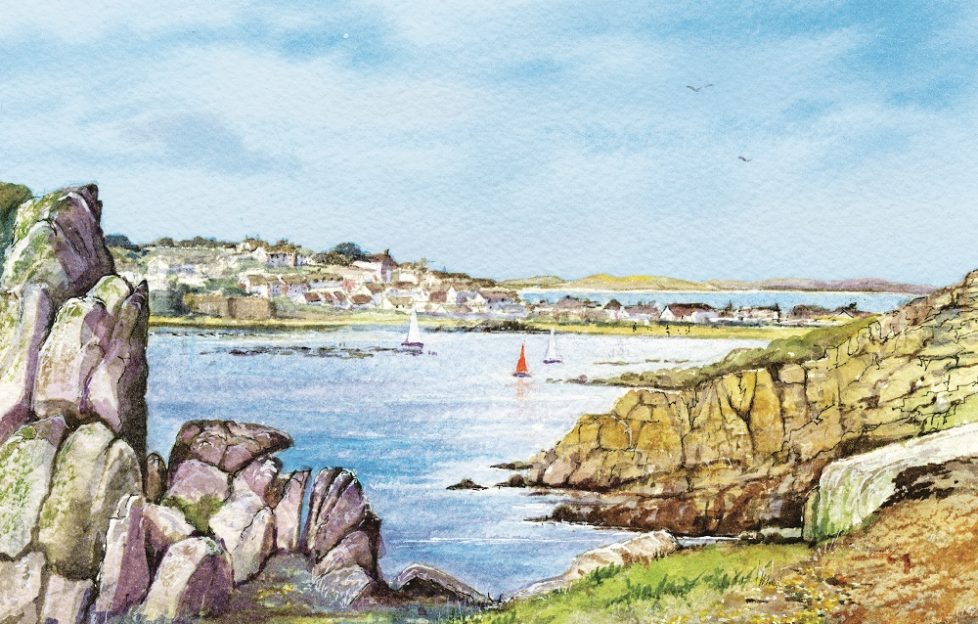 Illustration by DC Thomson Ltd.
It's new issue day tomorrow and there's lots of great features in store this week!
Neil McAllister took a trip to the Isles of Scilly, the most southerly point in the United Kingdom. An archipelago 25 miles off the coast of Cornwall, these islands just a short journey away make for the perfect holiday destination.
Neil and his wife firstly explored St Mary's, the largest of the islands, where they discovered sandy beaches and sampled the island's local produce.
Neil and Hazel also made their way around the nearby islands of Tresco and St Martins. The islands provided stunning scenery, tropical plants, red squirrels, a great hospitality scene and several thriving businesses. Read Neil's piece in this week's issue for all the details of their trip.
The Miracle Dog
Our Alex spoke to Kerry Irving about his "miracle dog", Max the spaniel. After an accident left Kerry housebound, he rapidly lost his confidence and was unable to do anything for himself.
One day on a rare venture outside, Kerry met Max. Max quickly became a lifeline for Kerry, accompanying him wherever he went. Read about how the friendship between Max and Kerry blossomed in this week's issue.
A Tribute to Ida Schuster
In this week's issue, Bill Gibb pays tribute to the recently deceased Ida Schuster. The much-loved actress had recently become the world's oldest podcaster at the age of one hundred and one.
Ida's amazing life, from growing up in Glasgow during the Clydebank Blitz to her thriving acting career, is documented in her podcast, "Old School". Ida shared her experience of making a podcast about her life with Bill.
Plant Power
This week we have an eight page mini mag pull-out on getting the most out of a plant based diet.
As more and more people are cutting down on their meat consumption, we have advice on plant based alternatives, the nutritional benefits of various fruit and veg, plant based recipes and more.
Oodles of Noodles
In this week's cookery, we have a selection of noodle recipes. Who knew you could do so much with noodles?
We're adding the ingredients for this Beef Ramen to our shopping list right now! From Ginger Chicken Udon to Gyoza Peanut Noodles, there's something for everyone.
Elsewhere in this week's issue, we have 7 easy ways to improve bad breath, how to pick the perfect air fryer, an interview with Elizabeth O'Hara who volunteers for the Royal National Institute of Blind People, and much more.
If you can't get to the shops just now for your "Friend", subscribe now by clicking here. This will mean your "Friend" will come straight to your doorstep! 
You can also take out a digital subscription, meaning your issue will come straight to your computer, tablet or phone! And it's great value for money. Click here for more details.