Features Sneak Peek: May 2, 2020 Issue
---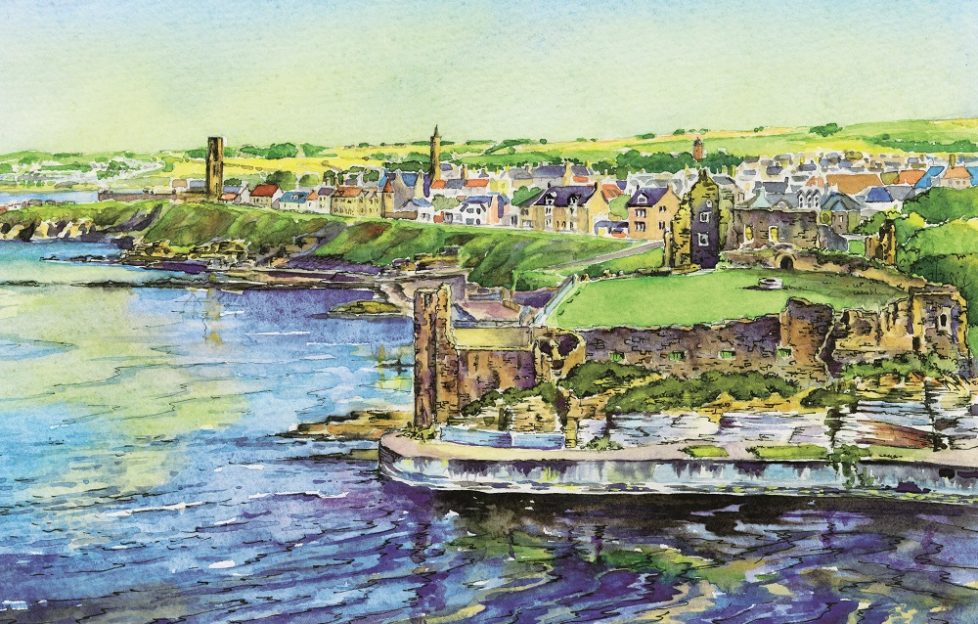 Illustration by DC Thomson Ltd.
Welcome to this week's Features Sneak Peek! It's time for our first May issue . . .
If you're looking for staycation destinations for when lockdown is eased, Willie Shand has been exploring stunning St Andrew's and the surrounding areas.
Beginning in Culross, on the north shore of the Forth Estuary, Willie followed the 64 mile "Fife Pilgrim Way" to St Andrews.
Use of the route dates back to the 11th century, and many pilgrims have made this journey, which winds through Dunfermline, Crosshill, Glenrothes, Kennoway and Ceres.
Willie walks us through the historical significance of the various churches, cathedrals and abbeys along the way, as well as the best coffee stops en route.
Follow Willie's pilgrimage in this week's issue.
Help across the world
Alexandra Pratt speaks to Anne Norona, a nurse who is helping Yezidi people in Iraq.
From her home in Cornwall, Anne runs an international network of doctors, lawyers and fund-raisers who provide practical help for Yezidi refugees.
Read her story in this week's issue.
Hear the bells
Margaret Mather recently took a trip to the largest working bell foundry in the world.
Founded in Loughborough in 1859, the factory has produced over 10,000 bells in its time. This includes the bell currently hanging in St Paul's Cathedral in London, which weighs a whopping 16 3/4 tons.
The factory guide shares some fascinating bell facts with Margaret in this week's issue.
Ninety years young
Ninety years on from the birth of the first youth hostel in the UK, we pay homage to the Youth Hostel Association of England and Wales.
The association played a major part in making the countryside accessible to young people in cities, and continues to do so today.
Read up on how the association is celebrating its 90th birthday.
Tasty nutrition
In this week's cookery, we have a selection of recipes which will make your five a day tastier than ever. We love these Sweet Potato Tacos.
We also have Sweet and Smoky Beetroot Shakshuka, a Buddha Bowl with Poached Egg and Roasted Vegetables, and more.
Elsewhere in this week's issue: Douglas McPherson pays tribute to Honor Blackman, Polly Pullar shares the adventures of Reggie the hedgehog, and much more.
If you can't get to the shops just now for your "Friend", subscribe now by clicking here. This will mean your "Friend" will come straight to your doorstep! 
You can also take out a digital subscription, meaning your issue will come straight to your computer, tablet or phone! And it's great value for money. Click here for more details.