Knitting Preview: May 9, 2020 Issue
---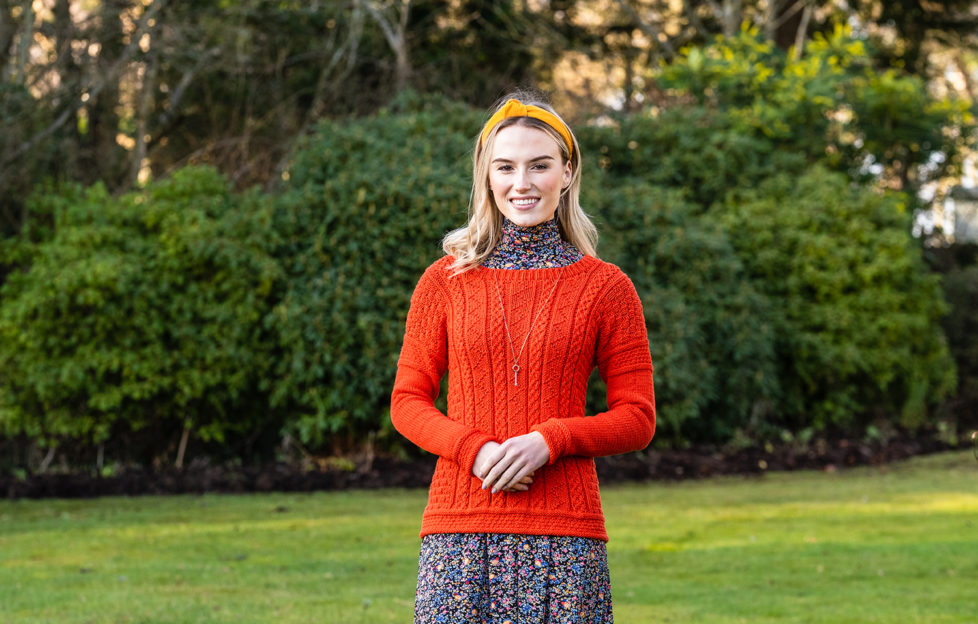 Photograph by Ally Stuart.
Welcome to our May 9 issue knitting preview.
We have taken the traditional fisherman's gansey and given it a modern look this week.
Our tunic is worked in Stylecraft Jeanie Denim Look, in the vibrant shade Chameleon (3940). We are seeing this colour a lot of this spring.
If you prefer something a little less bright, then there are more pastel shades to choose from.
You can view them, and find stockists' details, at www.stylecraft-yarns.co.uk.
We have instructions for six sizes ranging from 76/81 cm (30/32 ins) to 127/132 cm (50/52 ins). Actual size is approx. 14/10 cm (6/4 ins) bigger.
After you have knitted the bottom border, the main pattern is an 8-row repeat. There is nothing too complicated about the stitches; there are some twist stitches, but you do need to count and concentrate.
For this reason, we have graded our tunic as intermediate.
The front and back are the same, bar the neckline. Interestingly, the sleeves are worked from the top down, so you start with the maximum number of stitches and decrease as you work down towards the cuff edges.
It is a very versatile design. You can dress it up as we have, or dress it down with trousers for a more casual look. The choice is yours.
Whatever you choose, this tunic is the perfect way to show off your knitting skills.
Knitting preview piqued your interest? Click here for more great content.
Or you can subscribe to "The People's Friend" here. That way you'll never miss another one of our great patterns and projects!
A digital subscription means you can download every issue straight to your laptop, tablet or phone. Click here for more details.