How Craft Can Make Us Feel Better
---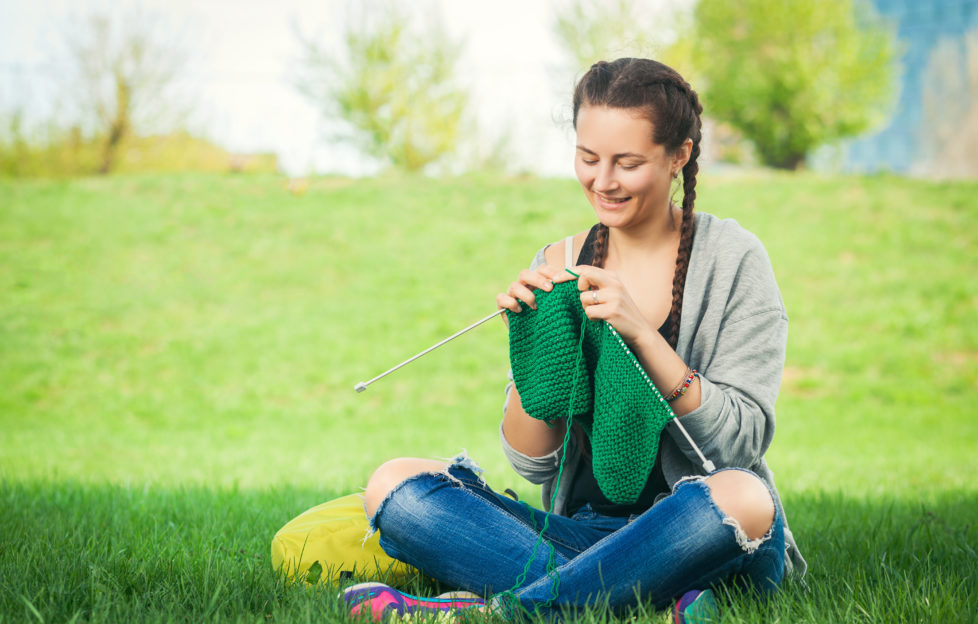 Shutterstock.
According to a recent study by the World Health Organisation (WHO), taking up a craft — or being creative in general — can have a positive effect on our health and well-being.
While this is particularly welcome news while we're all looking for ways to entertain ourselves during the current coronavirus pandemic, medical and psychiatric professionals have actually been making use of crafts in their treatments for some time.
Indeed, they have prescribed courses to patients since the dawn of occupational therapy in the late 19th century.
For example, basketry was used to relieve anxiety and physical ailments in soldiers during World War I. And today groups such as Combat Stress, the UK charity for veterans' mental health, offers pottery classes.
The Great British Creativity Test
This latest study, "What is the evidence on the role of the arts in improving health and well-being?", sits alongside the ground-breaking results of the Great British Creativity Test, which surveyed 50,000 Brits to explore how being creative can help us manage our mood and boost well-being.
The Test found three emotionally beneficial ways in which we use creative pastimes:
as a distraction tool. We use creativity to avoid stress.

as a contemplation tool. We use creativity to give us the mind space to reassess problems in our lives and make plans.

as a means of self-development. We use creativity to face challenges, by building up self-esteem and confidence
The research also found that getting hands-on with something new and creative is important regardless of skill level.
Constantly learning and trying new creative pursuits is also more beneficial, as the survey revealed that doing an activity for more than ten years means it can become less effective at regulating negative emotions.
The findings also revealed that we get emotional benefits from even a single session of creativity — and there are cumulative benefits from regular engagement.
At the heart of the "Friend"
Craft activities are, of course, at the heart of "The People's Friend".
From knitting and crochet to projects like candle-making, calligraphy and decorative Christmas trees, we've always made sure our website is full of creative activities for our readers.
And it's the same in our weekly magazine, and our Specials, too. You're sure to find plenty to keep both your mind and your hands busy!
We even sell knitting, crochet and yarn kits over at the DC Thomson Shop. Have you tried them yet?
If you've already had a go, why not share your results with us over on Twitter?
Click here to visit our Craft pages.
For more from the "Friend" team, read our blog here.