What About The Old Hobbies?
---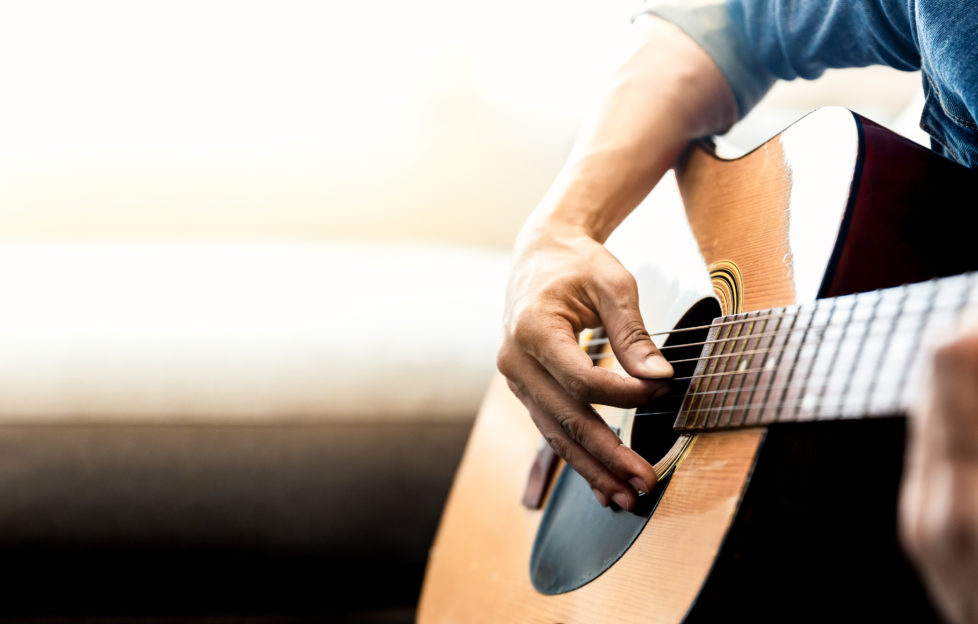 Shutterstock.
Plenty of people are taking the time to pick up new hobbies during the current lockdown period.
Whether it's something simple like getting out and about to explore the local area, or something slightly more complicated, like taking up a new craft, we're keeping as busy as we can.
But rather than taking up a new hobby, I decided to go in a different direction. I revisited an old one.
This is my guitar — sitting in the same spot it's occupied for a very long time. You can't make out the dust on it, but trust me it's there!
I've been playing guitar since I was in high school, but I've been neglecting it for a long while. With so many other things to do (though eating and drinking are not strictly hobbies!), somehow practising just fell down the pecking order.
And the problem with being out of practise is simple: when you do finally pick it up again, it's that much harder to play. Chords or licks or riffs that used to be simple now present a bit of a challenge. 
And that's daunting. If the easy stuff isn't easy anymore, what happens when you try to tackle the difficult stuff?
Not giving up
So I've been playing less and less. I don't really learn new songs; I just play a few notes from ones I learned years ago, then put the guitar down and find something else to do.
But the coronavirus lockdown has given me the perfect opportunity to put a stop to that.
I can't pretend like I don't have time. There are no commutes to contend with anymore; I don't eat dinner late anymore; I've watched enough television over the past few months to pretty much put me off for life.
So I'm picking the guitar up again, in a very literal sense. It might take a while to blow away the dust, but it'll be worth it.
I won't turn into Brian May overnight, but even so — hobbies give us a sense of accomplishment that we just can't get from finishing a box set on Netflix.
So if you're looking for something to do at the moment, why not go back and sharpen up your old skills and talents? It could be just as rewarding as starting something new, and you might rediscover something you loved a long time ago.
For more from the "Friend" team, click here to read our blog.
Looking for a new reading recommendation? We have plenty of book reviews to help!