Features Sneak Peek: May 16, 2020 Issue
---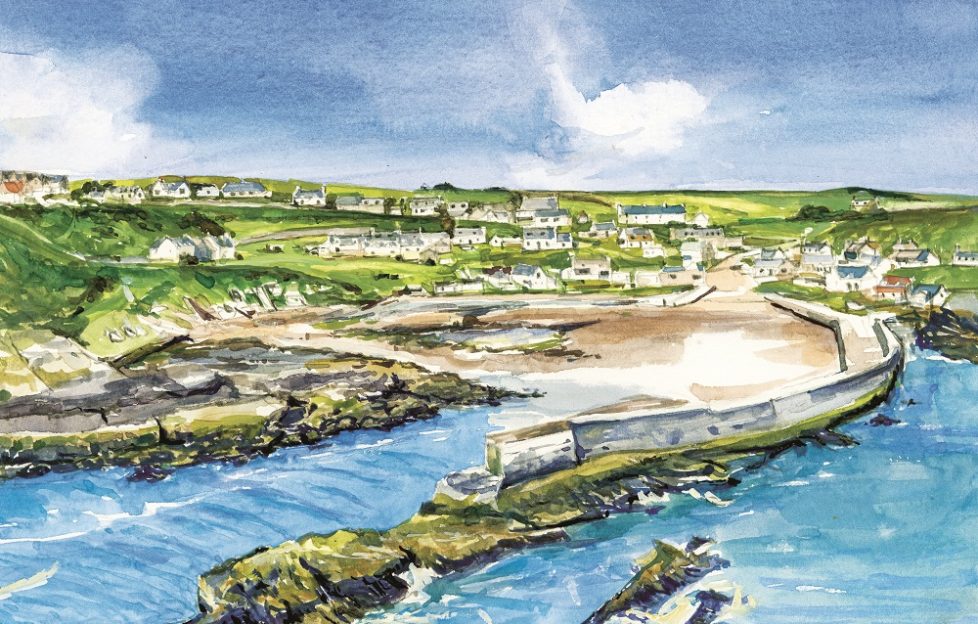 Illustration by DC Thomson Ltd.
It's the beginning of a new week, and we're counting down to new issue day tomorrow!
Here's what you can look out for in our May 16 issue…
Willie Shand took a trip to Collieston, just north of Aberdeen. Previously a bustling fishing village, and at one time a prime spot for smuggling, there is a wealth of fascinating history surrounding this small seaside spot. Willie takes us back in time in his run-down of Collieston through the years.
Willie's early morning exploration of the village allowed him glorious views of the stunning coastal location. Between the castles (one of was a source of inspiration for Bram Stoker's "Dracula"), churches and winding coastal paths, there is no end to Collieston's beauty.
Discover this hidden gem in this week's issue.
Silver Swans
Sally Jenkins made a trip to her local "Silver Swans", a ballet class run by The Royal Academy Of Dance for mature learners. The class avoids high impact movements and jumping.
Sally discovered that anyone can learn ballet at any age, but it is certainly still a challenge. The activity keeps you both mentally and physically active, and makes the perfect hobby if you're looking for something new.
Skincare for nature
We spoke to Sally Gouldstone, founder of skincare brand Seilich. Sally's undergone a unique journey from conservation scientist to skincare supremo. And her products are just as unique: they're made purely from what nature has to offer.
While much skincare claims to be natural, Sally explained how her products give back to nature, too, and why this is important. Find out more about Seilich in this week's issue.
Storytellers
Dawn Geddes visited the Village Storytelling Centre in Pollock, Glasgow. The charity works to bring people together through sharing stories about their lives.
Read up on the power of storytelling in this week's issue.
Liven up lunch
You might be getting tired of eating the same sandwiches day in, day out for lunch while we are stuck inside. But sandwiches don't have to be boring! We have a selection of satisfying sandwiches in this week's cookery.
We're keen to try this Asian-style Loaded Mushroom Baguette! We also have a Smokey BBQ Salt Beef Reuben Sandwich, Griddled Peach Parma Ham and Rocket Sandwiches, and more.
Elsewhere in this week's issue: Jo Woolf tells us the history behind Britain's best-loved trees, we discover the scheme that's helping homeless people into employment, our latest Talking Point on home working, and much more.
If you can't get to the shops just now for your "Friend", subscribe now by clicking here. This will mean your "Friend" will come straight to your doorstep! 
You can also take out a digital subscription, meaning your issue will come straight to your computer, tablet or phone! And it's great value for money. Click here for more details.