Craft Preview: June 27, 2020 Issue
---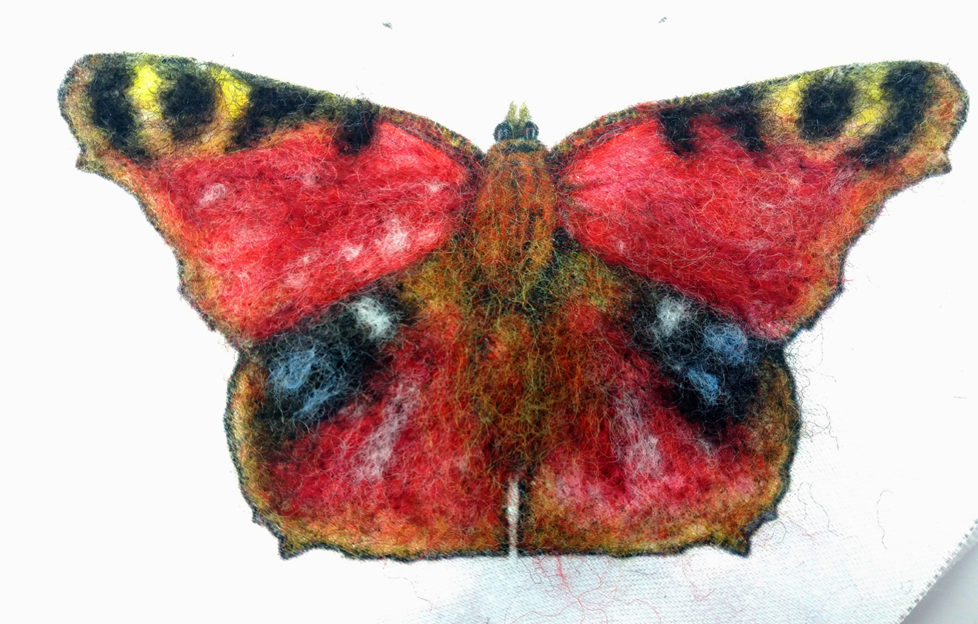 Photograph courtesy of the Makerss.
We have a colourful needle-felted project for you to try in this week's craft preview.
This beautiful butterfly makes a stunning picture and you can make it following our step-by-step instructions.
Sophie Buckley from The Makerss created this butterfly in response to your requests.
All the Makerss previous projects have been hugely popular with readers and we are sure this will be equally so.
Our instructions and photographs will take you through every stage of the design, which is why we have graded this as an intermediate project.
If you are new to needle felting, don't worry, you will still be able to tackle this. What we recommend is that you view the instructive free tutorials at www.themakerss.co.uk.
This is also where you can buy all the materials and tools required. Put in the code printed in the magazine and you will receive a 10 per cent discount, too.
Needle felting is a lovely relaxing craft. Just remember, pricking yourself with a felting needle hurts, so concentrate and keep your fingers out of the way!
Craft preview piqued your interest? Click here for more great content.
Or you can subscribe to "The People's Friend" here. That way you'll never miss another one of our great patterns and projects!
A digital subscription means you can download every issue straight to your laptop, tablet or phone. Click here for more details.