Become One Of Our Close-knit Friends Today!
---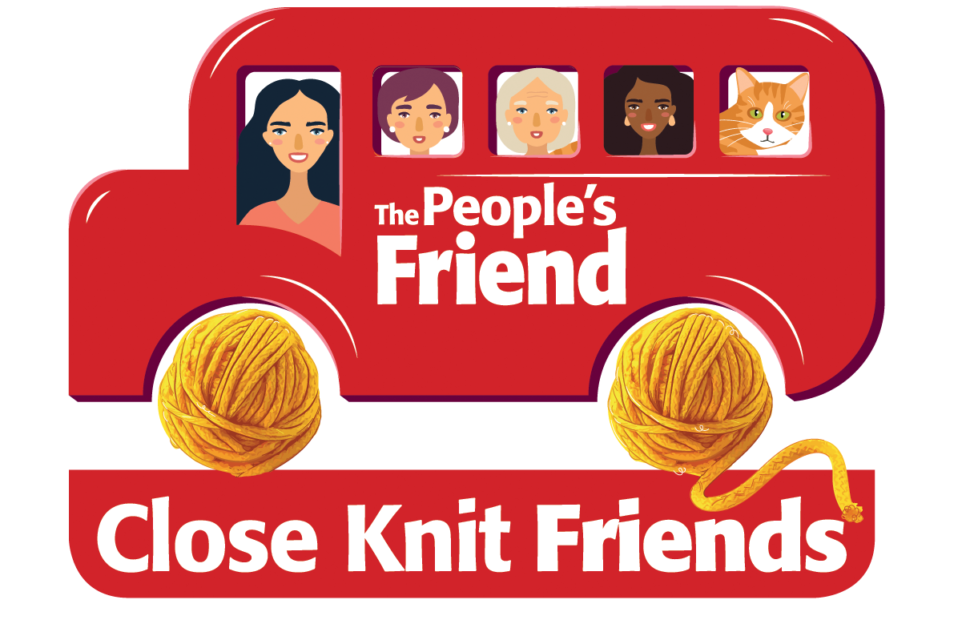 Image by DC Thomson Ltd.
"The People's Friend" is taking a colourful yarn-bombed bus to the streets — and the magazine is calling on people of the UK to become one of our Close-knit Friends and help decorate it with their own knitting!
Imagined in partnership with Re-engage, a charity that is committed to fighting loneliness, the colourful knitted bus will hit the streets in September 2020, delivering a warm dose of friendship to everyone who sees it.
But before it gets underway, we're calling on the knitters of the UK to send a triangle of bunting that we will add to the bus, as a collective message to people of the UK to show we're thinking about them.
The bus's design will embrace the trend of yarn bombing. We will decorate it with friendly crocheted faces, delightful pom-poms, brightly coloured squares and rows of bunting submitted by the public.
This is all possible thanks to national public transport provider, Stagecoach, and crochet designer and urban knitter, Emma Leith.
What you can do to help
Do you want to take part?
Download either a knitting or crochet pattern from the links below. Then create your very own triangle of bunting!
Send your knitted donations to:
The People's Friend
White Cottage
Devizes Road
Box
Wiltshire
SN13 8DY
We must receive all donations by September 12.
Please also take a picture of your work before you send it away, and share it with us on Facebook or Twitter!
For any non-knitters looking to show their support, we're also raising funds for Re-engage's new telephone befriending service "Call Companions", which was launched in response to the coronavirus pandemic.
It offers free, regular calls to ensure those most vulnerable to isolation remain connected to the outside world.
"In our 150-year history, 2020 has been one of the hardest. In particular having to stay away from family and friends," Editor Angela says.
"But 'The People's Friend' is always there to provide friendship in times of trouble.
"This year, we want to go the extra mile, literally. And thanks to Stagecoach, we will bring the fun and friendship found in the magazine to the streets of Britain, with our very own yarn-bombed bus.
"And we want the public to contribute!
"They can do this either by knitting a triangle of bunting which will be added to our bus, or with a donation to our wonderful charity partner Re-engage, which will support those who have been facing isolation even before the world went into lockdown.
"Life is better when shared with a Friend. And we want to offer a hand of friendship and raise smiles across the UK."
"The People's Friend" Yarn-Bombed Bus will be on tour in September 2020.
To donate to Reengage, please visit www.reengage.org.uk/donate.
To download the Close-knit Friends knitting or crochet pattern for the triangle bunting, click the links below.