Knitting Preview: August 29, 2020 Issue
---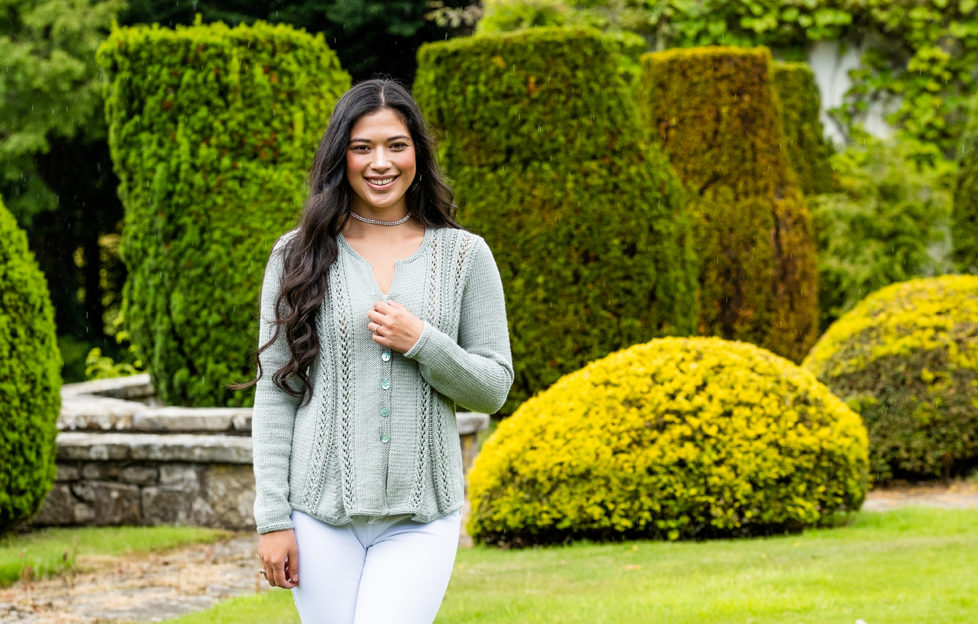 Photograph by Ally Stuart.
We have a stylish cardigan for you in this week's knitting preview.
You'll find the full pattern in our August 29, 2020 issue. 
This fitted cardigan adds a touch of elegance to your wardrobe. It is knitted in Rico Design
Creative Silky Touch DK (shade Aquamarine 017), a flattering shade that is timeless. The yarn is certified 100 per cent vegan, too. To find out more about it, visit www.myyarnery.co.uk where you can order online.
The cardigan comes in five sizes ranging from 76/81 cm (30/32 ins) to 117/112 cm (46/48 ins). Actual size is around 10/5 cm (4/2 ins bigger, so we would recommend you knit your usual size.
We have marked this as intermediate as the instructions involve following a 4-row lace panel and a 40-row godet panel. As long as remember to keep track of where you are, you will be fine. The lace stitches used are the usual SKPO, yf and yon.
Finally, you will need 6 buttons to complete the garment. Ours came from www.duttonsforbuttons.co.uk, where they have a huge selection.
We're sure you will love our fit and flare cardigan, a truly feminine choice.
Knitting preview piqued your interest? Click here for more great content.
Or you can subscribe to "The People's Friend" here. That way you'll never miss another one of our great patterns and projects!
A digital subscription means you can download every issue straight to your laptop, tablet or phone. Try it today.