Features Sneak Peek: Aug 29, 2020 Issue
---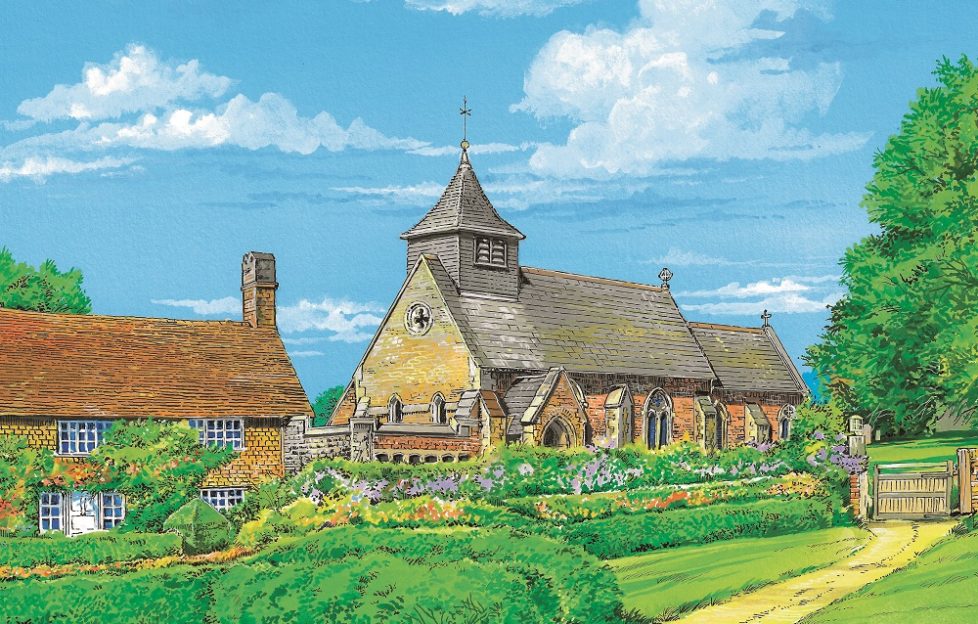 Illustration by DC Thomson Ltd.
It's time for another sneak peek into the latest "Friend" features! Here's what you can expect in our August 29 issue . . .
On our cover this week, Pat Coulter has been exploring the picture perfect village of Hambledon in Surrey. Hambledon is not only gorgeous, it has a rich history, too.
The Victorian artist Helen Allingham was inspired by the idyllic setting of Hambledon, having lived there with her husband in around 1881. Known as "the lady who painted cottages", much of her work was inspired by the quaint homes in Hambledon.
Read up on Helen's early life and career, as well as the inspiration she found in Hambledon in this week's issue.
The secret lives of llamas
In recent years, an increasing number of llama farms have been cropping up around the UK. Originally found in South America, these creatures have captured the hearts of Brits.
Laura Brown has put together a fascinating fact file on these adorable animals in this week's issue.
Post pals
Dawn Geddes has discovered a charity which provides housebound children with a connection to the outside world.
Post Pals is a network of volunteer letter writers who send mail to children unable to leave home due to illness.
Learn more about the charity and how you can get involved.
Fitting "The Bill"
Can you believe it's been 10 years since "The Bill" last appeared on our TV screens? Our Alex took a look back at Britain's most popular police drama.
Having run for 26 years, "The Bill" featured many now well-known British actors at the start of their careers, including Keira Knightley, James McAvoy, Sean Bean, and more.
Read up on why the nation loved "The Bill" in this week's issue.
Hearty salads
In this week's cookery, we have a selection of hearty salads for warm summer days. We're looking forward to trying out this Sweet Potato Quinoa Salad!
We also have a Vegetable Rice Bowl, Boiled Egg Chicken Salad, and much more.
And that's not all
Elsewhere in this week's issue, Lorna Cowan pays tribute to Anne Frank, Polly Pullar takes a lighthearted look at rural life, and much more.
If you can't get to the shops just now for your "Friend", subscribe now by clicking here. This will mean your "Friend" will come straight to your doorstep! 
You can also take out a digital subscription, meaning your issue will come straight to your computer, tablet or phone! And it's great value for money. Click here for more details.