VJ Day: The Indian Army's Victoria Cross Heroes Pt 2
---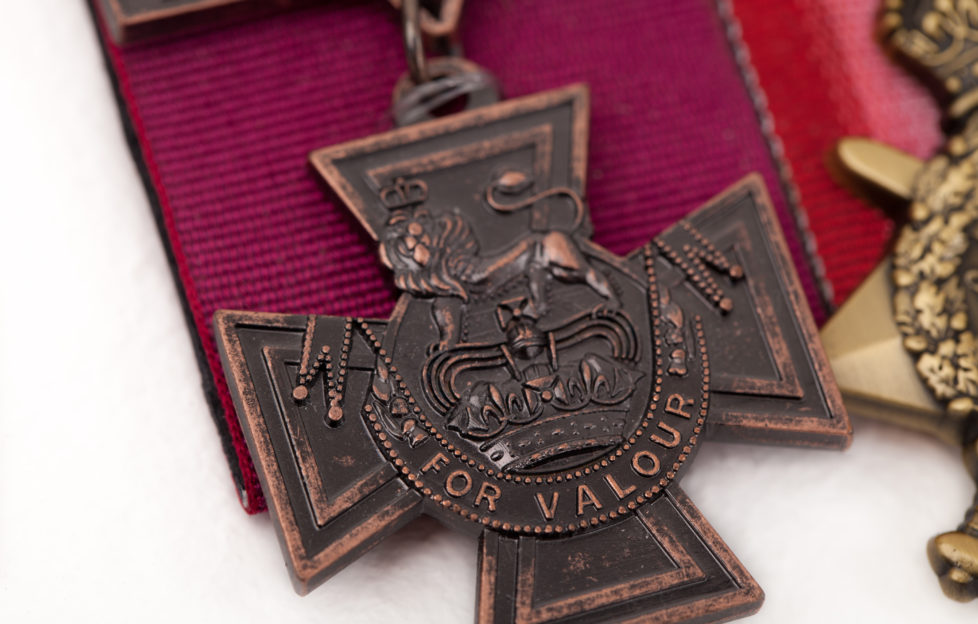 Shutterstock.
On August 15, the UK marked Victory Over Japan Day — or VJ Day, as it is also known.
At the time, we shared some stories of bravery from the soldiers of the Indian Army who fought in the Far East.
Today, September 2, is the anniversary of the Japanese ceremonial surrender in Tokyo Bay. Today, the United States marks VJ Day.
This is a good opportunity to share some more stories of those Indian soldiers awarded the Victoria Cross on that front.
Note: all text below is taken directly from Victoria Cross citations.
---
Nand Singh (1914-1947)
March 11-12, 1944. When ordered to recapture a position gained by the enemy, he led his section up a steep knife-edge ridge, on the Maungdaw to Buthidaung Road. 
Under very heavy machine-gun and rifle fire, he was wounded in the thigh, but led his men on and captured the first trench.
He then went forward alone capturing the second and third trenches, despite further wounds to face and shoulder.
Prakash Singh Chib (1913-1945)
February 16-17, 1945. When commanding a platoon taking the brunt of an enemy attack, he was wounded in both ankles. When his subordinate was wounded, he crawled forward to encourage and direct his men, before being wounded again in both legs.
Dragging himself by his hands from one position to another, he received a mortal wound and lay shouting the Dogra war-cry, inspiring his men to eventually drive the enemy back.
Sher Shah (1917-1945)
January 19-20, 1945. While commanding a section of his platoon that was attacked by an overwhelming enemy force, he crawled into the middle of their position and opened fire at point blank range, breaking up two attacks.
His leg was shattered, but he maintained the injury was slight.
When a third attack came he crawled forward to engage the enemy until killed by a shot through the head.
Prakash Singh (1913-1991)
January 6, 1943. Under heavy Japanese fire, he drove his carrier forward to rescue the crews of two disabled carriers. 
In the same area, he rescued two more carriers on 19 January knocked-out by anti-tank fire, repeating the act again under heavy fire he drove to a damaged carrier containing two wounded men and brought them to safety.
Umrao Singh (1920-2005)
December 15-16, 1944. When in charge of a gun in an advanced section of his battery, he repeatedly beat off heavy enemy attacks. In the final assault on the objective, he struck down three Japanese in hand-to-hand fighting. When found wounded and exhausted beside his gun, there were ten enemy dead lying around him.
The gun was still working and was in action again later that day.
---
The above are just some of the records on Victoria Cross holders you can access thanks to our colleagues at Findmypast.
Click here to visit their website for more information.
Remember, you can see part one of this article by clicking here.
To take a look through some of the content in "The People's Friend" archive, click here.