Scaling New Heights While Holidaying At Home
---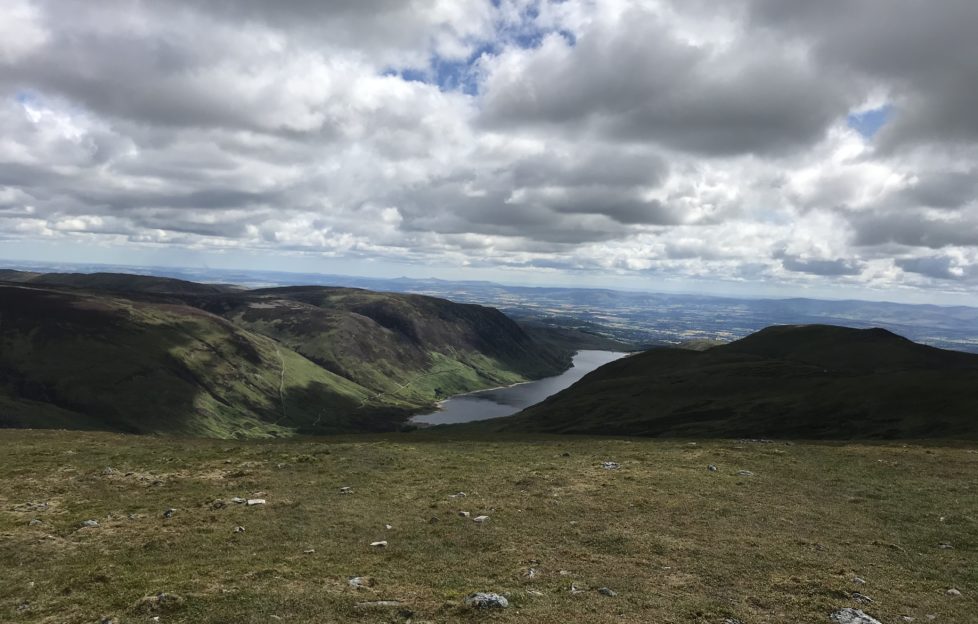 The view from the top of Ben Chonzie. Photograph by Yvonne McKenzie.
Many of us are holidaying at home this year, having been forced to alter our plans thanks to the coronavirus pandemic.
I recently had a planned trip to Tenerife grounded — the second set of plans to be scuppered this year.
Once over the initial disappointment, however, we looked for things to do closer by. And I have to say I've thoroughly enjoyed the delights to be found within easy distance from where I live.
From cliff walks to forest waterfalls, we have an abundance of natural beauty without the need to be herded through an airport first.
And 2020 has reached new heights as far as my holiday experiences go.
Keen walkers, my other half and I decided that we'd set ourselves the challenge of climbing a Munro (a Scottish mountain of more than 3,000 feet).
Stepping things up
Although we enjoy walking, we were also aware this was stepping things up from our usual hill climbs.
We've taken on long walks before, such as the Kiltwalk. But on a mountain, you've always got to be aware of just how quickly conditions can change!
I've also only ever "bagged" one Munro before. And that's going back some 30 years!
So we packed all the vital equipment to ensure safety, and headed off on a beautiful morning to Ben Chonzie, our chosen dizzy height.
With my other half acting as sherpa, we began the ascent full of spirit and chat.
Until through steady climbing we fell to silence, concentrating on just breathing and taking in the amazing scenery around us.
I did have the easier task of just putting one foot in front of the other. My "Partner In Climb" had to lug the rucksack, too (I did quietly offer to take the load for a bit, honest . . .)
Beautiful as the scenery was, the words "are we there yet?" kept springing to mind each time I thought we were at the top, only to discover yet another brow to be conquered.
At last, we made it.
We plonked ourselves down, unwrapped the lunch and not only savoured the food but also the views.
We sat alongside a handful of other hardy climbers, including a plucky young lass who couldn't have been more than ten!
Folded like a rusty penknife
Strangely, the descent seemed longer. Our tired legs were slipping and sliding on the scree, until at last the car was within sight.
I folded myself like a rusty penknife into the welcoming embrace of the seat and it felt like sheer luxury.
Once home, we showered and sat motionless on our respective sofas.
My other half was scrolling the internet on his phone, looking for the exact height of the mountain we'd just climbed.
He spluttered, while jabbing his finger at the screen (using the only muscle that wasn't weary).
"Ben Chonzie – an easy ascent by Munro standards . . ."
All I can say is, thank goodness we'd opted for an easy one!
---
For more from the "Friend" team, read our blog here.
For more holidaying at home inspiration, click here to visit our Travel pages.