The New Mobile Phone
---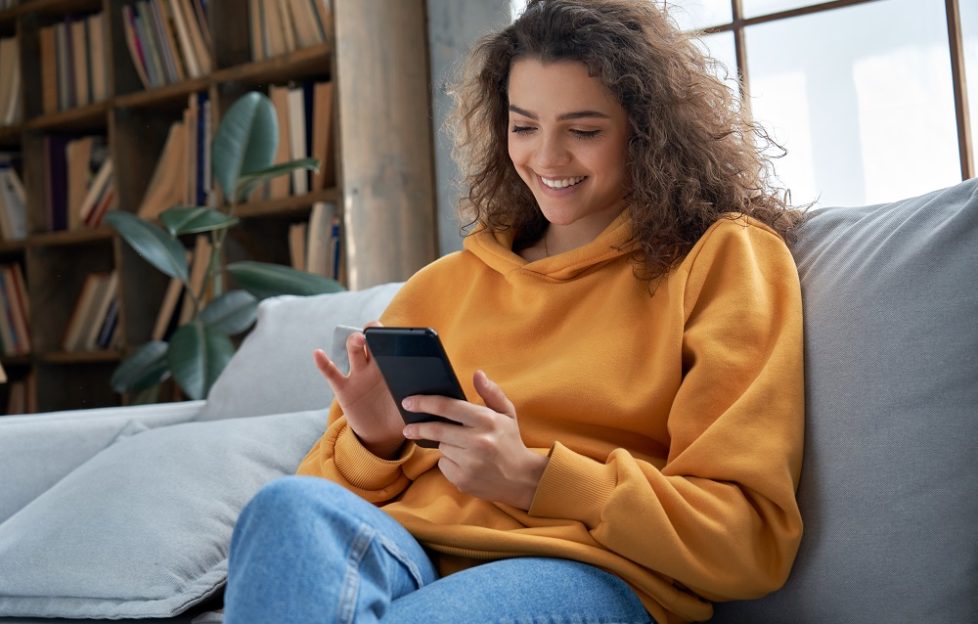 Shutterstock.
I tend to get a bit sentimental about objects in my life. Even a mobile phone . . .
I don't like owning a lot of stuff – I prefer a few really good-quality things, so sometimes I get a bit attached to them. Shoes (I bought the same pair of boots every couple of years for about 15 years), my bike(s — if I'm honest) and my technology.
I'm also really fond of a potato masher that's been in my family for years . . .
So it's with some reluctance that I gave up on my old mobile phone and traded up to a new one. I figured it would be a faff to set up, but actually it was just a case of plugging the old one into the new one — and it sorted itself out.
Now I wish I'd made the change sooner. It actually takes good pictures, whereas the last one definitely needed to go to Specsavers — everything was wildly out of focus. Plus, I never really use a camera anymore, it's always the phone, so it needs to take sharp pics.
Also, I can control the central heating from it, which is ridiculous but fabulous. There have been a few chilly mornings recently where I've thought I need the room a bit warmer to convince me to emerge from the duvet, and now I can sort that out!
What's next?
I'm reluctant to pop the old one away in a drawer, especially as there are half a dozen other old phones in there. I think there's even one of the really old ones, when you used to have to pull up the antenna, and you could play Snake on it.
Fortunately, Digital Ed Iain published this fab article online, about how and where to recycle loads of old everyday objects.
I noticed a charity called Little Lives that also take the phones as well — how brilliant to know that they're able to benefit from every penny that it's worth. And goodness me they go out of their way to make it easy, with pre-printable labels to take them to the Post Office with!
Given that I get attached to things, when it does come time to replace them, it really helps to know that the old ones are going to a good home. Whether that means being properly recycled, or it's clothes that'll be worn by someone in need or just given to a charity to raise funds. There are so many ways your old things can help these days.
I've even done it with a few old bikes – something I really struggle to let go of. And now I find there are charities that will take your old bike and refurbish it for a new life in developing countries.
Amazing. What an easy way to make a difference.
---
Read Features Team Marion's piece about how we're a nation of recyclers.
For more from Alex, read his Features Ed blog here.